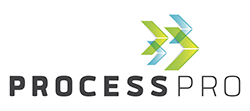 We're pleased to be partnering with BNI and look forward to helping them streamline processes; with increasing regulations in the nutraceutical industry, our solution will help them define cGMP processes and stay compliant
St. Cloud, MN (PRWEB) February 16, 2016
ProcessPro, leading mid-market ERP software solution company, announces that Bio Nutraceutical, Inc. (BNI) has selected ERP software solution, ProcessPro Premier, to support its premier contract manufacturing and formulation to the dietary supplement industry.
Having 30 years of experience implementing ERP software at nutraceutical companies, ProcessPro's ease of use and ability to transform the speed and accuracy of manufacturing processes was especially attractive to BNI.
BNI was in search of a fully integrated solution as they were experiencing increasing variances in physical inventory counts and duplicated data entry methods while operating on a disjointed ERP system and QuickBooksTM. Manufacturing in a highly regulated industry, BNI required a system that could provide quality control, lot traceability, and reduce their carrying costs. As well as, provide real-time visibility of their critical business data.
BNI will benefit from taking advantage of Premier's core functionality along with warehouse management system (AWS by ProcessPro) to improve their service levels and decrease in-house production time.
"We're pleased to be partnering with BNI and look forward to helping them streamline processes," stated Joe Blauert, ProcessPro CEO. "With increasing regulations in the nutraceutical industry, our solution will help them define cGMP processes and stay compliant."
Bio Nutraceutical, Inc. (BNI) provides comprehensive research and development, manufacturing, production, and packaging services. These integrated capabilities resonate throughout the company in order to fulfill clients' current and future needs. BNI's exceptional services include laboratory analysis, blending, milling, compression, tableting, coating, and encapsulation. Along with various services, BNI offers over 30 years of experience and the finest equipment and technology in order to deliver the best nutritional supplements on the market. For more information about BNI, please visit http://www.bionutraceutical.com/index.html.
###
ProcessPro, a division of Open Systems, Inc., is a leading mid-market ERP software solution for the process manufacturing industry. Designed specifically for manufacturers that combine batches of mixtures, ProcessPro seamlessly integrates all aspects of plant operation, from beginning order entry through manufacturing, packaging, shipping, inventory, and accounting. ProcessPro has been serving the food, beverage, pharmaceutical, nutritional supplement, cosmetic, and specialty chemical industries for more than 30 years. More information about ProcessPro is available at http://www.ProcessProERP.com