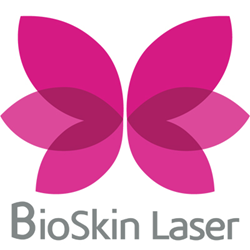 Bioskin Laser, New York, Now Offers Complete Laser Hair Removal and Cellulite Treatments
(PRWEB) September 27, 2014
BioSkin Laser, a one-stop destination for the finest and most advanced treatment services. BioSkin Laser recently announced new treatments for laser hair removal, cellulite treatment and skin tightening. The hallmark of their services is the attention given to individual requirements and trained and certified professionals giving the treatment.
BioSkin Laser, New York have recently launched advanced techniques in specialized services related to specifically laser hair removal, cellulite treatment and skin tightening procedures. The new techniques incorporate approvals from relevant authorities and are designed to generate quicker and more longer-lasting results.
The company has launched a path-breaking cellulite treatment called VelaShapeTM, which is the first and the only FDA cleared, non-surgical alternative for cellulite reduction. Using a unique technique called elos®, the latest offering uses a combination of powerful energy to reduce the volume and appearance of fat tissues across the body. It is virtually painless and is a great way to reshape your body and give your body the attention it deserves.
One of their other launches is a breakthrough in skin tightening therapy called Skin Tyte. This procedure is an FDA approved tissue tightening procedure, which is a high quality and result oriented alternative to reverse the signs of aging skin. This treatment has a proven track record of showing visible results across all body parts and is a painless alternative to other surgical methods. The latest introduction uses infra-red light to penetrate into the dermis or the upper layer of the skin, heating the tissue in the specific area stimulating the dormant collagen in the body. This effectively results in firmer looking, young skin that is taut and is very safe across all skin types.
"We believe in offering our clients the latest and most advanced treatments administered by trained professionals to ensure a lasting experience. We would like our clients to feel better, look younger and be confident at all times," said Shani Vaynshenker from the team at BioSkin Laser. "Our new introductions are launched with the objective to feel naturally refreshed, healthy, have beautiful skin, mind and body," she added.
The third launch revolves around laser hair removal treatments which are FDA approved, offering minimum pain and discomfort. The results are effective and there are visible changes from the first few sessions itself.
About Bio Skin Laser -
Located in New York, Bio Skin Laser is a one stop destination for advanced and result oriented Aesthetic Treatments with a mission to let clients experience naturally refreshed, healthy, beautiful skin, mind and body. All treatments are conducted by licensed professionals with complete focus on personalized attention to each client.
Media Contact Details-
BIO SKIN LASER
105 East 37 Street, Suite 2
New York, NY 10016
Telephone: 212.696.1900
E-mail: info(at)bioskinlaser.com
Social Media Peerce-
Twitter: https://twitter.com/bioskinlaser
Facebook: https://www.facebook.com/pages/BioSkin-Laser-Upscale-Cosmetic-Spa/604313026319446