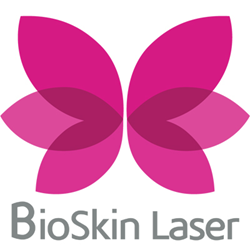 Bioskin Laser, New York Offers Advanced Medical Aesthetics Procedures
New York, NY (PRWEB) October 26, 2014
BioSkinLaser.Com, the leading and trusted brand in advanced aesthetic treatments, announces the most advanced and improved laser treatments for its customers. BioSkinLaser clinic is popular for their effective and safe treatments like the lip enhancement treatment. It offers detailed consultation, and individualistic treatments in keeping with specific focus areas of each customer.
BioSkinLaser.Com has also been popular for its services like cellulite reduction NYC. The company cited that it created the first and the only FDA-cleared, non-surgical, alternative for cellulite and circumference reduction called VelaShape™. The special features of this advanced and safe procedure include visible results within four sessions as well as contours that are long staying and effortless. According to BioSkin, the customer will be able to feel the difference very early.
According to a source close to Bioskin, the company also showcases its lip enhancement treatment which attracts all ages and professions. The range offered by the clinic is varied, depending on individual preferences, the source added. Customers can choose from gel injections like HylaForm or Restylane if one is looking for a short term fix or one can go for sophisticated implants that are permanent.
The company stressed that collagen fillers are very popular while customers can select between Laser rejuvenation and Dermalogan too. All these treatments are administered by highly trained professionals who ensure that the customer feels comfortable at all times.
"Our services are performed by a highly specialized and trained team of professionals who are well qualified to administer all procedures with care. We understand that today's woman is looking to enhance herself and remain ahead of the curve in all aspects, and our specially created services are designed just to help her achieve this objective," said a company spokesperson.
The spokesperson added that the laser hair removal New York city services include sophisticated and effective treatments that work fast and show results within a few sittings. The range is suitable for all areas and across different requirements.
About BioSkinLaser.Com:
Bio Skin Laser is an advanced aesthetics centre located in New York. The place is well known for its range of advanced and result oriented Aesthetic Treatments. The core objective lies in helping clients experience naturally refreshed, healthy, beautiful skin, mind and body. All treatments are conducted by licensed professionals.
For More, Visit http://www.bioskinlaser.com
Media Contact Details-
BIO SKIN LASER
105 East 37 Street, Suite 2
New York, NY 10016
Telephone: 212.696.1900
E-mail: info(at)bioskinlaser(dot)com
Social Media Peerce-
Twitter: https://twitter.com/bioskinlaser
Facebook: https://www.facebook.com/pages/BioSkin-Laser-Upscale-Cosmetic-Spa/604313026319446