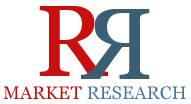 The value of the biostimulants market is projected to increase to $2,524.02 million, at a CAGR of 12.5%, by 2019. Europe accounted for the largest share of the global biostimulants market. In the same year, N. A.contributed the second largest share.
(PRWEB) November 25, 2014
Global biostimulants market is expected to reach $2,524.02 million by 2019 growing at an estimated CAGR of 12.5%. In order to cater to the demands for healthy food products with least ecological impacts, farmers are looking to adopt natural compounds and mineral fertilizers to boost crop yield more effectively & efficiently. Biostimulants are consequently seen as those products that can improve the return on investments.
Leading companies in the biostimulants market are continuously seeking new methods and technologies for manufacturing biostimulants with high efficiency. The market for acid-based biostimulants is estimated to be the largest in 2014, and is projected to grow with the increasing demand from the agriculture industry. Effective and promising results are driving the demand for biostimulants.
Complete report is available at http://www.rnrmarketresearch.com/biostimulants-market-by-active-ingredients-humic-acid-fulvic-acid-amino-acid-seaweed-extracts-applications-foliar-soil-seed-crop-types-row-crops-fruit-vegetable-turf-ornamental-g-market-report.html .
The application of biostimulants can be done through different modes such as soil, foliar, and seed. Foliar is the most widely used application, globally, as it is most efficient. In the case of soil application, biostimulants help in retaining moisture. In 2013, seed application was the least used method for biostimulants.
Companies profiled in this research report are BASF SE, Novozymes A/S, Taminco Corp., Isagro SPA, Agrinos AS, Arysta Lifescience Corporation, Valagro SPA, Koppert B.V., Biostadt India Limited, and Italpollina SPA. Order a copy of this research at http://www.rnrmarketresearch.com/contacts/purchase?rname=99533 .
Table of Content for "Biostimulants Market by Active Ingredient (Acid-Based & Extract Based), by Application Type (Foliar, Soil, & Seed), by Crop Type (Row Crops, Fruits & Vegetables, and Turf & Ornamentals) & by Region – Global Trends & Forecasts to 2019" Research Report Includes:
1 Introduction
2 Research Methodology
3 Executive Summary
4 Premium Insights
5 Market Overview
6 Industry Trends
7 BiostimulantsMarket, By Active Ingredient
8 Biostimulants Market, By Crop Type
9 Biostimulants Market, By Application Type
10 Geographic Analysis
11 Competitive Landscape
12 Company Profiles
13 Appendix
Priced at US$ 4650 for single user PDF, discount on this research report can be requested at http://www.rnrmarketresearch.com/contacts/discount?rname=99533 .
Browse Related Report:
"Water Soluble Fertilizers Market by Types (Nitrogenous, Phosphatic, Potassic, Micronutrients), Applications, (Fertigation, Foliar Application), Crop Types (Field, Horticultural, Turf & Ornamentals) & Geography – Trends & Forecasts to 2018" research report is now available with RnRMarketResearch.com and it says water-soluble fertilizers market is estimated to grow at a CAGR of 5.3% from 2013 to 2018, reaching 9,251.2 thousand metric tons by 2018. Companies profiled in this research report are Agrium Inc., Apache Corporation, Arab Potash Company Plc, Aries Agro Limited, Coromandel International Limited, Eurochem, Gujarat State Fertilizers & Chemicals Ltd, Haifa Chemicals Limited, Israel Chemicals Ltd (ICL), K+S Ag, Kuibyshevazot O Jsc, Orascom Construction Industries Sae, Petróleo Brasileiro S.A. – Petrobras, Potash Corp. of Saskatchewan Inc., Qatar Fertiliser Company (S.A.Q.), Rashtriya Chemicals and Fertilizers Ltd., Sichuan Meifeng Chemical Industry Co. Ltd, Sinochem Group, Sociedad Quimica Y Minera Sa (SQM), The Mosaic Co., Uralkali Jsc, Yara International Asa, and Zuari Global Limited. Complete report available at http://www.rnrmarketresearch.com/global-water-soluble-fertilizers-market-by-types-nitrogenous-phosphatic-potassic-micronutrients-applications-fertigation-foliar-application-crop-types-field-horticultural-turf-ornament-market-report.html .
About Us:
RnR Market Research library offers syndicated reports by market research publishers from across the globe. We help you find the most relevant business intelligence from ready-to-buy syndicated market research studies. Not limited to industry reports covering telecommunication, healthcare, pharmaceutical, financial services, energy, technology, real estate, logistics, F&B , media and more, RnR Market Research also offers company data, country profiles, trends, information and analysis on the sector of your interest. (http://www.rnrmarketresearch.com/ ).