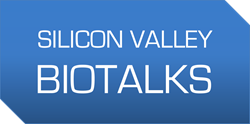 Since its launch, the BioTalks has gathered over 1,000 clinical trials professionals and has featured over 50 panelists from leading life science companies
San Francisco, CA (PRWEB) May 26, 2016
The 12th session of the Silicon Valley BioTalks will take place on June 1st, 2016, from 6pm to 7.30pm PST at HP in Palo Alto, CA. This Bay Area biotech event will focus on "Setting Up Early Stage Clinical Trials." The panel discussion will be led by clinical trial experts from the pharmaceutical company Hallux, biopharma Apexigen, Contract Research Organization (CRO) Experien Group, and Electronic Data Capture (EDC) provider
For this session, clinical trial experts will share best practices on how to plan, run and manage early phase clinical trials. They will explore some of the challenges and start-up issues biotech companies face when launching clinical trial programs. Some questions that will be discussed are as follows: How to best run efficient clinical trials without having access to all the necessary tools and having limited resources? How to ensure compliance and data quality while controlling costs? How to manage the risks associated with being a smaller, early-stage company?
Event details:
June 1st, 2016 – 6pm – 7:30pm PST
HP, 1501 Page Mill Rd, Building 5, Palo Alto, CA 94304
Free registration is now open
Panelists: Click here to read their bios

Dr. Henk Arend Kroon, Executive VP and Chief Medical Officer at Hallux Inc.
Thomas M Tremblay, Registered Nurse and Head of Clinical Operations at Apexigen, Inc
Kristin Crosland, Chief Operating Officer at Experien Group, LLC
Moderated by Eric Morrie, Director of Product Operations at ClinCapture
Event abstract:
The increasing complexity of clinical trials and the underlying science suggests that more time, highly trained personnel, and sophisticated equipment may be required to conduct a typical study. The increasing expense around a study is bringing the cost per clinical trial up. The Bureau of Labor statistics shows that the average annual growth rate for Phase I clinical trials was close to 9% in the period 2000-2011. With 17% of registered clinical trials being early phase studies, the BioTalks asked experts from the sponsor and CRO worlds to share their knowledge on how to best set up and manage early stage clinical trials.
About the BioTalks:
The BioTalks are panel discussions organized and sponsored by ClinCapture, leading electronic data capture software provider. With chapters in Silicon Valley, CA and Park City, UT, the BioTalks is the premier event for pharmaceutical and medical device professionals to build their knowledge and expertise. Since its launch, the BioTalks has gathered over 1,000 clinical trials professionals and has featured over 50 panelists from leading life science companies including Roche, Abbott, Santen Pharmaceutical, Elan Pharmaceuticals and Johnson & Johnson.