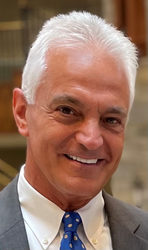 ALPHARETTA, Ga. (PRWEB) October 12, 2021
Biotech Inc. is pleased to announce that Marc Brignola, ART Device Sales Executive is joining the company as the Global Vice President of Sales.
Marc's responsibilities will encompass sales team leadership, accelerating Biotech Inc's revenue through expanding Biotech's presence in new geographies, development of new channels, and contributing to the company's marketing and business strategies. Marc was most recently the Senior Director, Worldwide Sales for FUJIFILM Irvine Scientific.
"Marc is an outstanding addition to our Biotech team. He brings a deep understanding of the Biotech business model as well as IVF sales experience and knows what it takes to deliver client success", said Biotech Inc. Patty Bernal. Biotech Inc. Founder – Research and Development.
"I am honored to work with Biotech, exploring new growth avenues within my current base of strong IVF/ART relationships." said Marc Brignola, VP of Global Sales, Biotech Inc.
Biotech Inc. designs and produces instruments and/or tools for laboratory use on human and animal bioscience research.
Established in July 2008, Biotech Inc. focuses on the quality and performance of its products for satisfaction of the final user.
Biotech Inc is ISO 13485 : 2003 registered, as a Medical Device Manufacture Company based on United States.