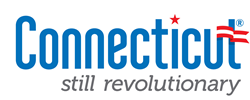 This conference provided us with an opportunity to learn more about biotech professionals' top challenges and needs, and to showcase our abilities as a state
Hartford, Conn. (PRWEB) June 26, 2015
Biotechnology companies are not just looking for investment partners with cash, according to survey results announced today by Connecticut Innovations (CI), the Connecticut Department of Economic and Community Development (DECD) and CURE, which make up a center of excellence for bioscience innovation, among world-class laboratories, organizations and colleges and universities.
Nearly a third of respondents (30 percent) who completed the survey at the 2015 BIO International Convention in Philadelphia said that entrepreneurial experience is the most important factor a biotechnology company should look for in an investment partner, over biotech experience (26 percent) and networking opportunities (21 percent).
The survey also showed that 40 percent of respondents said personalized medicine will be the highest-growth area in biotech in the next 10 years, followed by pharmaceuticals (20 percent) and medical devices (16 percent).
Other key findings from the survey included:

Early-stage funding (43 percent) is the biggest challenge for the biotechnology industry, as compared to talent acquisition (28 percent) and federal funding (15 percent).
When asked which one health crisis they'd like to solve, 40 percent of respondents said cancer, 21 percent said obesity and 20 percent said mental health issues.
Access to talent was the top consideration (43 percent) when deciding where to locate a biotechnology business, followed by access to partners (32 percent), which included universities, collaborators, etc., and access to funding (10 percent).
Where do respondents come up with their most innovative ideas? Through collaboration, of course. Forty-two percent said discussions led to their most innovative ideas, followed by work (15 percent) and even the shower (14 percent).
"This conference provided us with an opportunity to learn more about biotech professionals' top challenges and needs, and to showcase our abilities as a state," said Susan Froshauer, president and CEO of CURE. "We know that early-stage funding and talent acquisition are areas of concern for biotechnology companies, which is why we work so hard to provide resources that allow companies to access funding and develop talent in Connecticut."
The conference enabled Connecticut to spotlight its fast-growing companies as well as capabilities in personalized medicine through world-class facilities such as The Jackson Laboratory for Genomic Medicine and other strong players and resources, such as Yale University and the University of Connecticut. CI, DECD and CURE attended the conference to display the up-and-coming biotech innovations in Connecticut and the types of assistance the state has to offer.
To learn more about the resources available in Connecticut for biotechnology companies, visit http://portal.ct.gov/WorkArea/DownloadAsset.aspx?id=7691.
About Connecticut Innovations
Connecticut Innovations (CI) is the leading source of financing and ongoing support for Connecticut's innovative, growing companies. To maximize the growth potential of each business, CI tailors its solutions and often combines its funds with resources from other financial leaders to provide venture capital and strategic support for early-stage technology companies; flexible loans for established companies with new innovations; grants that support innovation and collaboration; and connections to its well-established network of partners and professionals. Through all these initiatives, CI has helped bring $4 billion in financing to Connecticut companies. The state's most active early-stage investor, CI has created more than 26,000 jobs. For more information on CI, visit http://www.ctinnovations.com.
About DECD
The Department of Economic and Community Development is the state's lead agency responsible for strengthening Connecticut's competitive position in the rapidly-changing, knowledge-based global economy. The agency takes a comprehensive approach to economic development that incorporates community development, transportation, education and arts and culture.
About CURE
CURE serves as the bioscience cluster of Connecticut, a diverse network of small and large life and healthcare sciences companies, ranging in scope from therapeutics, to healthcare technology, to medical devices. Universities, government agencies, scientists, educators, mentors, students, entrepreneurs, business experts, service providers and investors join in to begin nucleate the breadth of the network. As participants in CURE, we educate, cultivate entrepreneurship, support the build of bioscience companies and collaborate to ensure a sustainable, high-value bioscience and healthcare community that improves our quality of life and keeps the Connecticut community strong.
Editor's Note: The survey, completed by 81 attendees at the 2015 BIO International Convention in Philadelphia, Penn., was administered from June 16 through June 19, 2015.
Media Contact:
Lauren Carmody
Connecticut Innovations
P: 860.258.7829
E: lauren.carmody(at)ctinnovations(dot)com