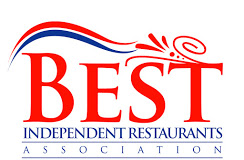 I went to the event and was blown away by the results. We quadrupled our sales!
CHICAGO (PRWEB) April 23, 2019
Sean Potter, Executive Director of Best Independent Restaurants Association (BIRA), announced today that BIRA is underwriting the cost of 4 restaurant events in Green Bay, Milwaukee, and Chicago—in May 2019. BIRA expressed that these venues were selected for the BIRA restaurant events because they are conveniently located within driving distance for independent restaurant owners who find it difficult to get away from their restaurants. Potter says, "Our mission at BIRA is to help independent restaurant owners compete against the National Chains. We focus on helping these owners grow their business and provide tools to help them work more efficiently so they can maximize their profits."
The upcoming BIRA restaurant events will feature 2018 BIRA Platinum Plate Award Winner, Bent Hansen, and Digital Marketing Expert, Michael Thibault. Hansen will share his story on how he went from a struggling independent restaurant owner, fighting to keep his business open, to consistently generating a constant flow of customers and the proud owner of a thriving restaurant. Thibault, a former restaurant owner turned digital marketing expert, will share his top digital marketing strategies to grow restaurant sales.
Dates and locations for the upcoming BIRA events are as follows: April 29th, 2019 in Green Bay (Ashwaubenon), April 30th, 2019 in Milwaukee (Brookfield), May 1st, 2019 in North Chicago (Hoffman Estates), and May 2nd, 2019 in South Chicago (Tinley Park).
Earlier this year, Hansen and Thibault spoke to packed audiences in Southern California as well as Phoenix, AZ and met with dozens of independent restaurant owners to help them with their struggles. The experts focused on how the strategies shared at the BIRA restaurant sales growth events can move restaurants from barely surviving to thriving in a competitive industry that is constantly fluctuating. Attendees left these events loaded with valuable information and strategies to implement in their restaurants.
Attendees have been quick to praise the BIRA restaurant events. Rick Bendgen, an independent restaurant owner from Cincinnati, said of the event, "This turned our business around. It has made my life so much easier. We take vacations now that we were never able to do before." Another attendee stated, "I went to the event and was blown away by the results. We quadrupled our sales!"
BIRA plans to continue to hold restaurant events for independent restaurant owners throughout 2019 and will be traveling to various regions in the United States.
To register for the upcoming BIRA restaurant events in Green Bay, Milwaukee or Chicago, or to find an event in your area, visit bestindependentrestaurants.org.
About Best Independent Restaurants Association:
BIRA's mission is to ensure that independent restaurant owners have all the latest information and tools necessary to compete with the National Chains, attract more new customers, increase sales and operate their restaurants more efficiently to maximize their profits. For more information, please visit bestindependentrestaurants.org or call 1-888-216-9676.