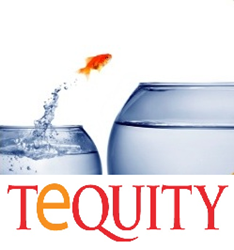 Birlasoft will continue to strengthen solution capabilities through acquisitions.
MARKHAM, ON (PRWEB) January 16, 2014
Tequity Inc. is pleased to announce the acquisition of EnablePath, a fast growing CRM solutions provider and Salesforce.com Gold Cloud Alliance Partner based in Atlanta, USA, by their client, Birlasoft. Tequity acted as the exclusive advisor to Birlasoft for this transaction.
Birlasoft is the IT services arm of the 150-year-old multi-billion dollar CK Birla Group, and a global Information Technology Services provider present across the US, UK, Europe and APAC.
This acquisition is a part of larger strategy by Birlasoft to leverage the shift in enterprises from a 'build model' to a business process led 'consume model' and a focus on 'IT outcome' to 'business outcome' based services enabled by technology disruptions like cloud, analytics and mobility.
Amita Birla, Chairman of Birlasoft said, "There has been a significant advancement in the technology world with new, disruptive technologies available not only to enable but to drive businesses in today's rapidly changing market environment. Even within the CK Birla Group companies we see the need for cost optimization, faster time to market, improved post-sales service, and enhanced analytics for planning and execution. These insights have given Birlasoft, our IT arm, a head start in identifying these trends and I see great value in its solution portfolio, customer engagement model, and acquire & align strategy."
While Birlasoft has been serving top Fortune clients in the sales to post-sales service value chain across a wide array of business solutions like CRM, SCM, ERP, HCM, QA and Analytics, the company recognizes the priority to integrate CRM into the sales to service value chain. With the market shift being made to cloud and recognizing Salesforce.com as the front running integration platform, Birlasoft is focusing on this space.
Commenting on the acquisition, Preeti Das, CEO of Birlasoft said, "Delivering enhanced end-customer experience with 'Speed and Predictability' is a chosen path for Birlasoft. The acquisition of premium Salesforce.com partner EnablePath by Birlasoft brings together strengthened solution capabilities, high end consulting expertise and channel management expertise." She further added "Birlasoft will continue to innovate and strengthen solution capabilities through acquisitions and alliances to address the burgeoning demand of specialized solution expertise by different industry segments."
Elaborating on the acquisition, Ernie Riddle, President of EnablePath said, "This uniquely positioned entity will provide significant added capabilities in all aspects of Cloud Computing Consulting and Services. Birlasoft's elite customer base, global footprint, ability to scale and financial strength will allow us to address larger opportunities and to capitalize on this fast growing market. Customers will benefit from the combined value of high-end Cloud consulting services from EnablePath along with strong global delivery and support capability from Birlasoft."
About Birlasoft
Birlasoft enables clients in Manufacturing, Banking & Financial Services, Insurance, Media, and Healthcare, to become competitive by providing value-based information technology services, in onshore, offshore and near-shore models. Birlasoft's portfolio of services includes Enterprise Application Services, Custom Application Services, and Specialized services like Testing, Analytics and Mobility. Birlasoft's robust delivery processes embrace digitized project management methodologies embedded within proven practices of Six Sigma, SEI CMMI Level 5 and a secure services framework. Birlasoft has presence across US, UK, Europe, APAC including India. For further information, visit http://www.Birlasoft.com
About EnablePath
Now headquartered in Atlanta GA, EnablePath is a Salesforce.com Gold Cloud Alliance Partner that was founded in 2006 in Charlotte, NC. EnablePath focuses exclusively on the Cloud Computing marketplace and the SFDC Ecosystem, and has served customers across US across industries including Financial Services, Healthcare, Manufacturing, Media and Technology. EnablePath has an experienced team of SFDC Certified Consultants and focuses on providing specialized, quality oriented consulting services and support for its clients in the Sales, Service, Marketing and related Cloud environments, in the Commercial Mid-Market & Enterprise segments. Enable has been growing at an average rate of 65% year on year and has successfully completed more than 2000 CRM projects. For further information, visit http://www.enablepath.com
About Tequity Inc.
Tequity provides M&A advisory services exclusively to Software and Information Technology companies. We help the CEO's and shareholders of founder driven organizations to accelerate growth through a merger or acquisition, or to achieve a liquidity event through a sale and eventual exit. We also work with organizations wishing to divest operations that are no longer core to their strategy. Our narrow focus on and knowledge of the technology market in North America generates high success rates in our engagements. For further information, visit https://www.tequityinc.com