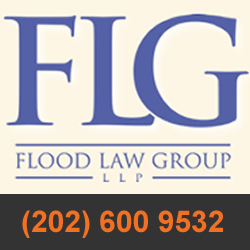 Finding out something is wrong is devastating, especially when it is something that could have been prevented.
Washington D.C. (PRWEB) March 13, 2014
Flood Law Group announced today that they are now accepting claims on behalf of any parents of children with birth defects that may have been caused by use of prescription SSI anti-depressants such as Paxil.
According to an FDA safety advisory (FDA Advising of Risk of Birth Defects with Paxil: Agency Requiring Updated Product Labeling, 12/8/2005), mothers who take the antidepressant Paxil (generic name paroxetine) during the first trimester of their pregnancy could be putting their child at an increased risk of birth defects, particularly relating to the heart.
According to the FDA advisory, parents who are considering pregnancy while on Paxil, or who are currently taking Paxil during the early stages of pregnancy, are those most likely to be affected by the increased risk of defects. The FDA advisory states that health care professionals should consider switching these mothers off of Paxil and continuing treatment with another antidepressant. The FDA advisory also states that under normal circumstances, Paxil should not be taken during pregnancy.
"Having a baby is such a special time for expecting parents," said Christopher Brown, Director of Communications at Flood Law Group. "Finding out something is wrong is devastating, especially when it is something that could have been prevented."
The FDA advisory states that the risk of congenital birth defects, specifically heart problems, for babies whose mothers had taken Paxil during their pregnancy was double that of the general population that had not taken Paxil.
"We are currently investigating potential birth defect lawsuits on behalf of women who gave birth to children with congenital malformations and who were prescribed antidepressants such as Paxil during their pregnancies."
Some parents may be eligible to recover lifetime benefits for their children, particularly if it can be proved that the mother took Paxil during their pregnancy and was not made aware of the potential risks involved.
About Flood Law Group
Flood Law Group, LLP is an experienced litigation firm, serving injured persons and families across the nation. They handle complex cases involving asbestos litigation, pharmaceuticals, defective medical devices, medical malpractice, birth injuries and more. Flood Law Group, LLP is also one of the top law firms in the nation to handle serious injuries and wrongful death.
For more information, visit: floodlawgroup.com