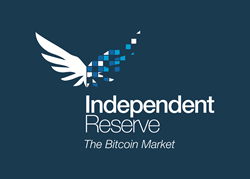 We have the last mover advantage, and have spent thousands of hours on R&D and learning from other venues to make sure our platform is completely robust with the strongest security mechanisms possible
Sydney, Australia (PRWEB) October 20, 2014
Independent Reserve, the Bitcoin market, today announced the launch of its new Bitcoin exchange. The Independent Reserve Exchange offers users worldwide a safe place to trade the virtual currency, and adds a valuable source of liquidity to the growing Bitcoin market.
"The use and ownership of Bitcoins is growing steadily, and those using this virtual currency want a safe, secure place to buy, sell and store it," said Independent Reserve CEO Adam Tepper. "Our team has extensive experience in finance and IT, and we've used that expertise to build an exchange that brings the rigor of a financial services framework to the Bitcoin industry."
In a pre-launch survey of nearly 450 people around the world, Independent Reserve found that while only 8 percent had used Bitcoin, 68 percent feel they understand Bitcoin, and more than 75 percent definitely or possibly plan to find out more about it in the near future.
Independent Reserve's proprietary technology includes many levels of safeguards to ensure users are well protected, including an enterprise-grade authentication subsystem and a hot wallet solution that enables the physical separation of the Bitcoin storage and the Bitcoin network. The company is audited by renowned international accounting firm PricewaterhouseCoopers.
"We have the last mover advantage, and have spent thousands of hours on R&D and learning from other venues to make sure our platform is completely robust with the strongest security mechanisms possible," said Tepper.
U.S. Bitcoin use has accelerated in the past year, as more merchants have chosen to accept it and the barriers to adoption for consumers have been removed. In the United States, more than 1400 merchants currently accept Bitcoin – a higher number than any other nation. Regulators have also focused their attention on Bitcoin to ensure statutes and rules are sufficiently broad to capture the virtual currency. Several states are considering Bitcoin regulation, with the New York State Department of Financial Services already releasing its proposed rules for regulating virtual currencies.
"The fact that regulators and industry watchdogs are taking Bitcoin seriously is an excellent sign. With increased regulation and vigilance comes improvements in the quality and safety of the industry as a whole, which is something we very much welcome," said Independent Reserve Chairman Michael Go. "Bitcoin is currently used by millions of people and increasingly moving toward the mainstream – major companies like PayPal and Dell have embraced it, prices are shown on Bloomberg terminals and new Bitcoin ATMs are opening every week. It's really positive to see the ongoing legitimization of the Bitcoin environment and its operators."
Independent Reserve will run and maintain its platform from its Sydney base, as Australia offers an ideal environment for Independent Reserve to operate.
"Australia is an AAA-rated country and is politically stable with a strong regulatory regime," said Tepper. "We're very comfortable that we have the right settings here to ensure its safety and success."
Independent Reserve servers are securely located at two Tier 3 data centers in Sydney, allowing for synchronous replication of all data across both locations in real-time to ensure zero data loss. The market has a fully configured production environment ready to use, should the need arise. Independent Reserve data is signed and encrypted multiple times using geographically dispersed keys, spread across four data centers, and the market utilizes cold storage to hold the majority of Bitcoins completely offline.
Independent Reserve charges a flat fee of 0.5 percent on all trades, however it is open to negotiation with market makers and heavy volume traders. Independent Reserve is funded by a group of private investors in Australia and Asia who share a common vision to take Bitcoin to the next level.
Independent Reserve's Bitcoin Use Survey was conducted in October 2014. The pool of 442 respondents ranged in age from 18 to 74. Forty-four percent were female and 56 percent male. Twenty percent of respondents said they definitely plan to use Bitcoin in the future, while 60 percent said they possibly would.
###