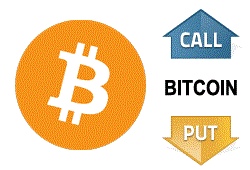 Speculators and traders were delighted to trade the Bitcoin through its ups and downs
Victoria, Mahe (PRWEB) December 30, 2013
December has been a wild ride for Bitcoin traders as the crypto currency fluctuated greatly creating great opportunities for speculators. The Bitcoin started the month at around $1,200 but received several setbacks as pressure on Chinese exchanges created instability on the market. After the biggest Chinese exchange shut down operations in mid December, the Bitcoin plunged to only $500 making many analysts wonder if Bitcoin will be able to hold or if it will go into a selling frenzy caused by panic.
The second half of December reverted the trend as Bitcoin proved to be extremely resilient and a new bullish trend started to emerge. The virtual currency started to recover and it now trades at around $800 which represent a 60% increase since the December 17 low in only two weeks.
While it may look like a tough month for Bitcoin traders, December may have been the opposite. In recent months some brokerage companies started to offer Bitcoin trading through derivative instruments like contracts for difference or options as described in recent articles on specialized trading portals. Dwhm.org explains how brokers allow Bitcoin traders to make higher profits through leverage while another article from Binary-Options-Brokers.com shows how Bitcoin traders can benefit from negative trends with binary options.
With derivative instruments that allow traders to make profits on both raising and falling markets and advanced instruments like leveraged contracts for difference or fixed payout options the opportunities are endless. It is well known that the ideal environment for traders who use derivatives is a high volatility market that responds to news and respects technical patterns. Bitcoin has been exactly that type of asset in December so it is easy to assume that speculators and traders were delighted to trade the Bitcoin through its ups and downs.
Nobody knows how the Bitcoin will fare through the next year, or even through the next month. Only one thing is certain: traders and speculators are enjoying this exotic asset. There are huge potential profits for them, but at the same time the risks remain high and it is hard to believe the Bitcoin will be anything but a speculative instrument in the near future.
As long as volatility stays high most people and merchants will stay away from the virtual currency, but traders will love it.