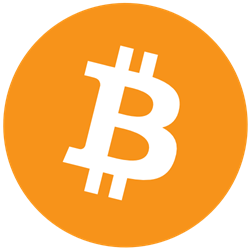 People can now trade Bitcoins in a similar way stocks are traded.
Victoria. Mahe (PRWEB) November 29, 2013
The Bitcoin has recently broken the $1,000 resistance and is now trading at around 1,200 USD per BTC making people wonder where it will go next. While Bitcoin's growing popularity is unquestioned, buying Bitcoins is still complicated, time consuming and inaccessible for people in many countries.
What the trading portal Dwhm.org revealed in a recent article named "Bitcoin Trading Brokers - The easiest way to buy Bitcoins" may change the way many people interact with the cyber currency. The article explains how people can now trade Bitcoins in a similar way stocks are traded.
Buying Bitcoins requires an account with a Bitcoin Exchange. The most famous exchange is MtGox where the highest volumes of Bitcoins are traded against US Dollars. The disadvantage of this method of purchase comes from the lack of depositing options since MtGox and most exchanges accept only wire transfers in order to avoid possible chargebacks that can happen with credit cards or PayPal. This makes the buying process very slow as people who don't have an account with a Bitcoin exchange may require weeks before being able to purchase their first virtual coins. Some countries are even blacklisted and people residing there are not able to use the exchanges.
The Bitcoin has proved to be very volatile and the price can greatly change in a single week. If you want to buy Bitcoins at today's price and don't have an account with a Bitcoin exchange you may see the price double before you are able to fund your new account and be ready to buy the coins.
This is where the new method of trading Bitcoins through a financial broker makes the biggest difference. The article from Dwhm.org explains in detail how people can get access to Bitcoin trading while using credit and debit cards or popular payment methods such as PayPal, Skrill or Neteller. While you cannot actually buy Bitcoins with PayPal, you are still able to trade them and take advantage of the changes in Bitcoin's value. Opening an account with a financial broker takes a few minutes and funding the account can be instant. This way people can trade Bitcoins in a matter of minutes instead of weeks.
Dwhm.org, a portal known mostly for its binary options brokers ranking, has also put a warning notice at the end of the article that shortly explains the risks for trading leveraged products using specialized brokers. While Bitcoin trading can be extremely appealing, people should also be aware that trading is risky and volatile assets like Bitcoins require a lot of attention.