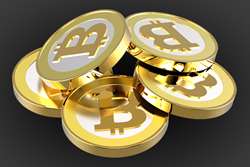 Many sound monetarists have realized that Bitcoin is essentially digital gold
New York, NY (PRWEB) April 17, 2014
Bitcoin has had a lot of press lately due to its steep decline from $900 at the beginning of the year to around $530 currently. What is missing from this dramatic devaluation is the level of gold and silver owners who have taken advantage of the dip in Bitcoin by trading in their precious metal for the digital currency.
Agora Commodities is the largest precious metals dealer currently accepting Bitcoin for gold and silver. Joseph Castillo, CEO of Agora Commodities said this about the recent trend, "While sales of bullion for Bitcoin have ebbed a little with the price decline, interest in Bitcoin as a store of value has not."
He added, "Many sound monetarists have realized that Bitcoin is essentially digital gold and are seeking a way to diversify into all forms of real tangible wealth as opposed to fiat money."
Agora Commodities is Bitcoin's first full service bullion dealer. They offer the most widely traded investment-grade gold, silver, platinum, palladium, and rhodium bullion at some of the most competitive prices available. Going beyond merely selling precious metals, they have an extensive network designed to help any investor so that gold and silver can be a part of their portfolio. Learn more by visiting Agora Commodities.