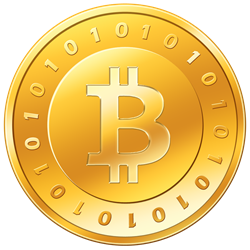 Our customers will be able to buy blocks of 500 GigaHash of mining power for $3000 each.
Santa Clara, CA (PRWEB) September 05, 2013
In a move to significantly reduce the costs for mining Bitcoins, TerraHash has announced a hosted solution of 2 PetaHash mining power at the rate of $6 per Giga Hash. The company will create a Bitcoin mining farm, and sell portions of the mining power to its customers.
Matt, the company spokesman explained, "We are in the final stages of signing a groundbreaking deal with a leading Bitcoin ASIC manufacturer. Leveraging their 28nm chip technology, we plan to host a mining farm starting with at least 2 PetaHash in November. Our customers will be able to buy blocks of 500 GigaHash of mining power for $3000 each. This will include all manufacturing and storage costs for hosting the equipment. Customers will pay a small monthly fee, which will cover electricity, maintenance etc. Our data center will have a 99.9999% up time guarantee. Being located in the Santa Clara county, we have access to some of the lowest cost of electricity. This allows us to create economies of scale for the mining world."
Terming it as the next natural evolution of Bitcoin mining, he compared the plan with services provided by other cloud computing companies. "For instance, we have seen the computing industry evolve in a similar fashion. Initially, companies hosted their own servers in their offices. Then, we saw the emergence of data centers which provided with the optimum infrastructure to run your servers efficiently. Finally, a few major players (like Amazon, RackSpace) began providing the end user with the flexible concept of renting storage space, without being bound to the physical hardware. We expect a similar transition in the Bitcoin mining world," he said.
At a time when most Bitcoin mining equipment manufacturers seem to be more focused on accumulating maximum pre-order money, TerraHash is once again planning an innovative strategy. They plan on only taking 25% of the money upfront, and the rest when the hardware is ready to be hosted. Pre-orders will open up this coming week, and mining is set to begin by end of November. The company also plans on offering an "insurance" plan for the customers, to cover up any potential delays in the timeline for mining.
Matt further said that, "We have learnt a lot from our experience assembling Avalon ASIC chips. Customers want a solution that can be delivered very fast, because of the ever increasing network difficulty. On the same hand, they do not want to risk a lot by investing in an unproven technology. By only demanding a 25% reservation fee, we are reducing their risk significantly."
At $6 per GigaHash, the pricing is nearly half of the nearest competitor. Along with that, a November timeline would promise delivery much earlier than any other company. In an industry where time to delivery is the most critical element, TerraHash claims to be heading for the final evolution in Bitcoin mining.