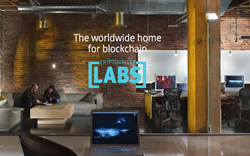 As partners, BTCO GmbH will gain the unique opportunity to tap into one of the most dynamic startup ecosystems in the world, growing their own business footprint and competencies at the same time.
ZUG, Switzerland (PRWEB) July 31, 2019
Bitcoin Oil GmbH today announces the official opening of its Swiss based office, located in the Crypto Valley Labs in Zug, Switzerland. Bitcoin Oil GmbH is just one, among several impressive, blockchain related companies housed in the Crypto Valley Labs. Switzerland alone is home to over 800 blockchain related companies and is the ideal locale for a crypto business to lay down roots and take advantage of the industries thriving ecosystem.
Bitcoin Oil GmbH chose Crypto Valley Labs as its host because of their unparalleled space, impressive list of tenants, abundance of resources and knowledge of the industry. CV Labs (Crypto Valley Labs) Network Partners is dedicated to helping the CV Labs community grow by bringing a wide range of services from legal to tax and marketing while supporting blockchain and crypto companies who settle in Zug.
Bitcoin Oil GmbH will gain exclusive access to the startups settled in the CV Labs - and as partners BTCO GmbH will gain the unique opportunity to tap into one of the most dynamic startup ecosystems in the world, growing their own business footprint and competencies at the same time. CV Labs will function not just a host for the company's office but more importantly as an incubator for the success and knowledge of the company.
Housed at CV Labs Bitcoin Oil GmbH is in the company of several remarkable cryto/blockchain companies. Such notable companies include Bancor, BITMAIN, Cardano Foundation, Golem, Lisk, Tezos, Waves, Zulu Republic and more. Crypto Valley Labs also holds unions with The Bitcoin Association of Switzerland, The Swiss Blockchain Federation and The Crypto Valley Association. Bitcoin Oil GmbH looks forward to its new space and subsequent opportunities in the Crypto Valley. To contact Bitcoil Oil GmbH please use the phone number or email listed below.
About Bitcoin Oil
Bitcoin Oil is a developer of innovative blockchain and ledger technology aimed at the improvement of Bitcoin. Bitcoin Oil is the creator of Bitcoin Oil, a new cryptocurrency based on the Bitcoin network with optimally improved ledger through the use of its "SSPSS" improvement strategy. The centerpiece of Bitcoin Oil and its "Optimally Improved Ledger" (OIL) will be the highly innovative "SSPSS" strategy focusing on the development and implementation of essential Bitcoin improvements in the fields of Stability, Sustainability, Privacy, Smart Sidechains, and Scalability, or "SSPSS", including but not limited to key new Bitcoin blockchain features such as (i.) minimizing Bitcoin's volatility (i.e. by connecting it with stable off-chain values), (ii.) drastically reducing Bitcoin's insane energy consumption (i.e. by altering the consensus protocol to PoS), (iii.) implementing true privacy features (i.e. by enabling confidential transactions), (iv.) empowering Bitcoin based ICOs and STOs (e.g. by employing full smart contract functionalities), and last but not least (v.) developing cutting-edge scalability solutions (i.e. by complete integration of layer 2 protocols and offline transactions). To learn more about Bitcoin Oil, please review our next press releases as well as our forthcoming white paper, or if you are interested in purchasing Bitcoin Oil, please contact us at info(at)bitcoinoil.com or call us at +1-8777-BITCOINOIL.
Disclaimer
This press release shall not constitute an offer to sell or the solicitation of an offer to buy any of the coins or securities described herein, nor shall there be any sale of these coins or securities in any state or jurisdiction in which such offer, solicitation or sale would be unlawful prior to registration or qualification under the securities laws of any such state or jurisdiction.
This press release contains information about pending transactions, and there can be no assurance that any of these transactions will be completed in accordance with the terms described in this press release or at all.
This press release contains statements that are forward looking (such as when Bitcoin Oil describes what it "plans," "believes," "intends," "seeks," "aims," or "anticipates" will occur, what "will," "potentially," or "could" happen, and other similar statements or the negative of such terms or statements), which may not be correct, even though Bitcoin Oil believes that they are reasonable at the time of this press release. Bitcoin Oil does not guarantee that such forward-looking statements will happen as described or that they will happen at all. Further information regarding risks and uncertainties that could cause actual results to differ materially from those in the forward looking statement is included in the forthcoming white paper. Bitcoin Oil undertakes no obligation to update any forward-looking statement to reflect events or circumstances after the date on which the statement is made.
Media Contact:
Attn: Media Relations
Ms. Hannah Paddock (CMO)
Email: media(at)bitcoinoil.com
Phone: +1-8777-BITCOINOIL
Information Contact:
Attn: ICO Information
Ms. Hannah Paddock (CMO)
Email: icoinfo(at)bitcinoil.com
Phone: +41 (0)41 726 06 33
Online Contacts: