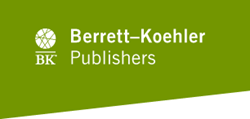 "We are thrilled to be moving to Oakland," states BK president Steve Piersanti. It's an innovative place to be right now."
San Francisco, CA (PRWEB) June 26, 2014
Berrett-Koehler Publishers, Inc. is excited to announce that after thriving in San Francisco for twenty-two years, the company is moving across the Bay to Oakland, CA. The company will move in October to new offices at 1333 Broadway in the Oakland City Center area. The flourishing business community and vibrant cultural scene in Oakland were big attractions, and the company will relocate to a bigger space that accommodates its expanding staff and growing business. Berrett-Koehler (BK) is owned by its employees, authors, and other stakeholders, and both the decision of where to move and the design of the new office space have been collaborative processes involving the entire staff.
"We are thrilled to be moving to Oakland," states BK president Steve Piersanti. "The move offers us the opportunity to forge new relationships and to collaborate with a wide variety of exciting organizations, including many other publishing companies that are based nearby. It's an innovative place right now and BK wants to contribute."
Berrett-Koehler publishes books in a wide range of subject areas, including current affairs, sustainability, leadership, business, and personal development. Every book must align with the company's mission of "Creating a World That Works for All." BK was the first publishing company to be certified as a B Corporation, meaning that it meets rigorous standards of social and environmental performance, accountability, and transparency.
Established in 1992, Berrett-Koehler has been named multiple times as one of Publishers Weekly's Fast-Growing Small Presses. Visit us online at http://www.bkconnection.com.