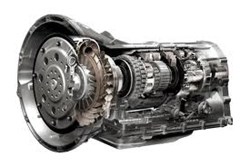 There are thousands of would-be buyers in the U.S. who hope to find a reduced price for an engine, transmission or other type of non-traditional retail product and are unable to do so online
Midland, Texas (PRWEB) November 26, 2013
Standard retail products like electronics and clothing are among the types of products heavily discounted by retailers during the holiday season. The Auto Pros company is now presenting its own Black Friday 2013 specials for auto enthusiasts online. This company is showcasing some of the automotive retailer discounts online at http://autoprosusa.net/holiday-specials.
The number of retailers in the automotive industry has expanded over the past 10 years as many offline companies have consolidated or terminated brick and mortar sales due to Internet sales growth.
The Auto Pros company helps to connect consumers with parts resources and other types of automotive solutions online. The new holiday discount information is a new strategy this year.
"There are thousands of would-be buyers in the U.S. who hope to find a reduced price for an engine, transmission or other type of non-traditional retail product and are unable to do so online," said a sales associate for the AutoProsUSA.com company.
Research has been conducted by the automotive specialists at the Auto Pros company over the past two months online. The initial development of the consumer reviews section of the company website helped to provide the foundation currently in place for the discounts and price drops now reported for the public.
The auto industry pricing that this company uses to allow consumers to compare a number of different companies online is now taken from more than one resource. A parts finder tool is now showcased on the company website that is a useful way to help a parts buyer find a national supplier of affordable auto parts.
"Our Black Friday sales information for our automotive customers is scheduled for updates made each day by our staff as new price markdowns and other types of incentives like reduced shipping are located," the sales associate included.
Retailers that have been used to help uncover the listed sale pricing online includes Amazon, Walmart, JC Whitney, eBay and other top sources. The introductions to the discounts that the Auto Pros company is making to auto enthusiasts online are expected to continue through December 31st of this year.
About AutoProsUSA.com
The AutoProsUSA.com company is known in the parts industry for supplying the public with easy resources to connect with hundreds of different companies in the United States providing affordable parts for sale. The company solutions that are presented online include helpful articles, reviews and databases that consumers access at the AutoProsUSA.com website. The company service staff provides online support and telephone assistance for any part or service that is promoted by the company online. Changes to the suppliers and actual fulfillment chain used by this company keeps the inventory of parts available fresh to the public.