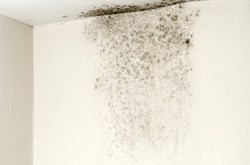 ...because they [Molderizer and Safe Shield] contain no harsh chemical ingredients, it added that they leave no residue that could anyone's health.
Gainesville, FL (PRWEB) January 10, 2014
Black mold was discovered in one Gainesville apartment complex. In response to it, My Cleaning Products gave out a remediation tip to help the public protect themselves from its many health effects.
According to a report from wcjb.com, which was posted on January 08, 2014, the fungus' presence was found in a total of four apartment units, My Cleaning Products shared. As a result of it, residents of them were evacuated to hotels, it relayed.
The code enforcement, detailed the report, discovered the mold initially in just one apartment, related MCP. However, it added that Community Housing Partners later confirmed that three more units contain the harmful spores.
It was said in the post that residents believed the black mold worsened the asthma problems of the children in the building.
Below is an excerpt from the article Black Mold Found in Gainesville Apartments by My Cleaning Products.
"An infestation of black mold could happen anywhere. However, one of the places it recently plagued was an apartment building in Gainesville.
With black mold linked to various health issues, many think that the complex is unsafe for families to live in. One resident of Horizon House Apartments, Erica Brown, even voiced out that the structures should just be torn down and rebuilt."
Black mold poses serious threats to health, My Cleaning Products said. Therefore, one must get rid of it as quickly as possible, it asserted.
However, that doesn't mean other common types of mold could be taken lightly, it stressed. Like black mold, they could also bring in major health problems if ignored for long. And so, they must be eliminated promptly as well.
Nonetheless, when getting rid of mold of whatever type, MCP said that the mold remediation products to use must be safe apart from effective. Because of that, it asserted that Molderizer and Safe Shield are the best ones to get as they are both organic-based
Formulated to kill the spores from the roots to the tips and to block their return respectively, it said that the Molderizer and Safe Shield offer a complete remediation process. And because they contain no harsh chemical ingredients, it added that they leave no residue that could harm anyone's health.
To prove those benefits true, MCP urged the public to try them. It shared that Molderizer and Safe Shield Complimentary Samples are available for everyone at MyCleaningProducts.com.