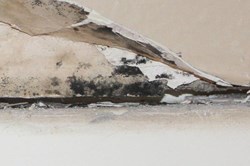 With Molderizer made to kill the [mold] spores and Safe Shield formulated to block them off, it cited that they offer a complete mold treatment.
Lansing, MI (PRWEB) February 19, 2014
A black mold problem at Meridian Township's Central Fire Station was recently brought to the attention of fire officials. And according to a report from lansingstatejournal.com, because of it, the authorities decided to close down the building. Meanwhile, wanting to help others of the same problem avoid the worst things the fungus could bring, My Cleaning Products recommend two organic-based mold removal sprays.
The report that related the details of the firehouse's closure was posted on February 13, 2014. And based on the things it shared, Meridian Township's fire officials closed down Central Fire Station on that same day.
Actually, even back in November 2012, it was already approved that the station will be replaced, relayed the report. However, it said that due to a conflict between the township officials and residents of a condominium building, the project was delayed. Nevertheless, it stated that the discovery of black mold in various areas of the station left fire officials with no choice.
Because of the deplorable condition the fungus has caused the station, the report said that it was closed following the plea of the firefighters. Temporarily, the firehouse emergency and fire calls, it added will be handled by two other firehouses at 2140 Haslett Road and 3711 Okemos Road.
Here is a part of the post Meridian Township Fire Station Closed Due to Black Mold by My Cleaning Products.
"Meridian Township's Central Fire Station was set to be replaced since 2012. However, no thanks to black mold, the relocation of its personnel and equipments was recently hastened."
"The station was closed on February 13, 2014 after the black mold was discovered in its various sections. According to Meridian Township Fire Chief Fred Cowper, the fungus brought the firehouse in a deplorable condition. And with a plea from the firefighters themselves due to health concerns, he said that they couldn't just wait any longer to move out of the building."
MCP said that mold, especially black mold, brings in various health risks. Examples of them, it enumerated, are allergies, coughing and difficulty in breathing. Besides them, it stated that it could also cause major health problems as lung bleeding.
However, My Cleaning Products said that those health problems and the fungus' other worst effects could be prevented. And the way to do it, it said is to kill mold early.
To do that though, MCP stated that mold remediation products are needed. Nonetheless, of the many removal sprays available today, it only recommended the use of Molderizer and Safe Shield.
As it said, the two products are the best help anyone could get. It stated that they are both safe as they are made with organic ingredients. And with Molderizer made to kill the spores and Safe Shield formulated to block them off, it cited that they offer a complete mold treatment.
Additionally, when it comes to their effectiveness, MCP said that the public got nothing to worry. It stated that hotels, hospitals and mold removal companies had proven both to be efficient.
To try them, the company invites everyone to visit its website at mycleaningproducts.com and get the Molderizer and Safe Shield Complimentary Samples.