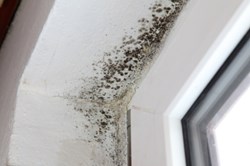 ...because they [Molderizer & Safe Shield] both contain no harsh chemicals, they could kill and block mold spores fast without leaving behind a foul odor and a harmful residue.
Chicago, IL (PRWEB) October 07, 2013
Severe black mold was discovered in Meridian Elementary School. And according to a report from semissourian.com dated October 04, 2013, that led to the school's closure. Stating that such mold problem could occur anywhere else, My Cleaning Products then suggested two organic mold removal sprays for a safe and effective mold treatment.
The report stated that school officials deemed the building was not safe for students, My Cleaning Products related. So, it shared that it was condemned on Friday.
In the report, it was specified that regional superintendent of schools Janet Ulrich was the one who announced Meridian Elementary's shut down, MCP relayed. And as it added, she also determined that the moist weather since 2011 and the lack of windows in the building were the two major contributing factors to mold development.
However, MCP cleared, based on the report, that elementary classes were ongoing. It detailed that for the meantime, students go to Meridian High School in shifts.
Here's an excerpt from the post Black Mold Shut Down Meridian Elementary Building by My Cleaning Products.
"Lately, mold has been causing several schools a lot of troubles, as you might have noticed. However, of all them, it seems that Meridian Elementary School in Mounds in Illinois got it worst.
According to a report, severe infestation of black mold was discovered in the campus. And as it was deemed unsafe for students, education officials decided to close it down."
Black mold causes serious health problems. Hence, the school authorities' decision to close down the said mold-affected building was valid and necessary, My Cleaning Products stated. However, it asserted that such prompt response must be observed not just in the infestation of black mold, but, of any other kind of mold anywhere.
As it stated, the immediate response to mold presence could prevent massive infestation of it. And consequently, that saves a mold sufferer from a huge mold treatment expense, it said.
However, when promptly implementing a DIY mold treatment, MCP stressed that one must first make sure that the infestation is no more than ten square feet. Moreover, it said that a person must have mold removal sprays for faster and easier treatment.
The company though stressed that the products must be safe besides effective. And being organic-based, it asserted that Molderizer and Safe Shield are the best to get. As it cited, because they both contain no harsh chemicals, they could kill and block mold spores fast without leaving behind a foul odor and a harmful residue.
To see them in action, MCP urged the public to try the Molderizer and Safe Shield Complimentary Samples. It detailed that they are available at MyCleaningProducts.com.