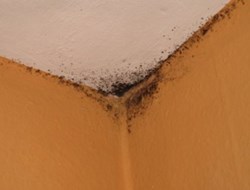 My Cleaning Products only recommended Molderizer and Safe Shield. And as it reasoned out, that's because both effective and safe.
Seattle, WA (PRWEB) November 28, 2013
Due to the suspected presence of black mold in Union Gaps' city hall, the planned renovation for it was put on hold. Meanwhile, stating that mold could also bring a similar problem to anyone else, My Cleaning Products recommended two green products to help.
According to a report from kimatv.com posted on November 27, 2013, the city hall's employees relocated a year and a half ago due to an alleged mold problem, My Cleaning Products shared. But whether there is really black mold in the building or not is yet to be known next week, it relayed.
The report stated that the final results of the latest test will be presented to the city council on the ninth of December, MCP related. And as it detailed, based on it, the council will then decide to either pursue the new renovation plans for the building or not.
Here's a part of the post about Black Mold Presence in Union Gap's City Hall to be Confirmed by My Cleaning Products.
"A year and a half ago, the employees of Union Gap's city hall were forced to relocate. And the reason determined was the black mold presence."
"On December 1st, the roof of the city hall will be inspected. The result of it will be presented to the city council on December 9th."
My Cleaning Products said that black mold needs to be eliminated as it is toxic. But as it cleared, even those mold varieties considered non-toxic could also bring in health problems. Some of those that it cited are allergies, asthma attacks and breathing difficulties. Because of that, even them, it stressed must be eliminated.
However, MCP said that hiring a mold removal company is not always the best option to resolve a mold problem. Especially if the mold spread is less than ten square feet, it stated that bringing in a professional mold exterminator is not cost effective.
In such case, the company suggested a personal mold treatment instead. That way, one wouldn't need to pay anyone to solve the problem.
However, of all the mold removal sprays that could be used in a DIY mold treatment, My Cleaning Products only recommended Molderizer and Safe Shield. And as it reasoned out, that's because both effective and safe.
MCP elaborated that hotels, hospitals and even mold removal companies have already proven that the two solutions are efficient. Being organic-based, it cited that they also don't leave harmful residues when sprayed.
Besides that, the company added that the two of them enables one to implement a complete mold treatment. As it explained, that's because Molderizer was formulated to kill mold whereas Safe Shield was designed to block more its spores and prevent re-infestation.
To try them out, it shared that Molderizer and Safe Shield Complimentary Samples are available at MyCleaningProducts.com.