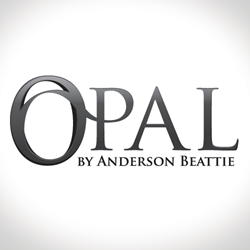 We specialize in producing handmade and custom-designed opal jewelry to suit the unique characteristics of each individual gemstone
Bangkok, Thailand (PRWEB) August 22, 2014
Opal jewelry leader, Anderson Beattie, has the world's only website that features high-definition (HD) videos of all of its elegant gems. Every opal and piece of opal jewelry on the website, anderson-beattie.com, has an HD video to show the "play of color" in every opal.
"This is the first website in the world to do such a thing with every opal at such a high-quality level," said Trent Anderson, the company's founder. "World-class videography and photography allows the customer to see the opals like they have never been seen before."
The HD videos offer amazing close-ups of the opals and jewelry so the customer can see not only the quality of the gem but also the color and brilliance of each piece.
The website is also the only opal website in the world that offers custom-made opal jewelry, such as black opal gems, in just a few clicks of the mouse.
Anderson-Beattie's opal jewelry line, such as their beautiful opal ring designs, is based on six decades of industry expertise in every aspect of bringing these designs to their customers. Their commitment to ensuring the finest product reaches the customer starts at the opal mine and continues through the sale.
"We have, between myself and Master Gemstone Cutter Sir Rodney Beattie, 60 years of combined opal experience," said Trent Anderson. "We specialize in producing handmade and custom-designed opal jewelry to suit the unique characteristics of each individual gemstone."
Opal by Anderson-Beattie offers a number of gorgeous gems, including the boulder opal, the matrix opal and the crystal opal.
Trent Anderson added that his company believes that accurately representing their products online in the finest possible way is paramount. Customers who purchase opals through the company can expect to receive products that look exactly as portrayed online.
According to the website, the company offers a lifetime guarantee on all of its opal jewelry purchased through their website. It also offers a certificate of authenticity for every unset opal and fine opal jewelry. Customer support is available through phone, email and live chat.
About Opal by Anderson-Beattie
Opal by Anderson-Beattie is the trusted leader in opal and fine opal jewelry that offers custom-made opal jewelry. For more information, please visit http://www.anderson-beattie.com