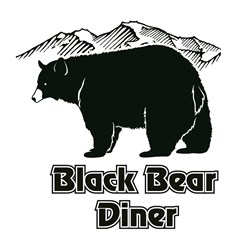 'nBA is a one-stop shop for brands like ours, and that's really important to us,' said David Doty, CMO, Black Bear Diner
Washington, DC (PRWEB) October 30, 2013
newBrandAnalytics (nBA), the social customer experience expert for the food and beverage, hospitality and retail industries, has been selected by the family dining restaurant chain Black Bear Diner to provide social media monitoring and operational intelligence for its 60 locations throughout the Western United States.
Black Bear Diners, with a log cabin look and down-home charm, has built their loyal customer base one customer at a time. But don't be fooled by the vintage jukeboxes featured at every location – the company uses the latest online reputation technology to gather and analyze guest reviews for all their diners via social sites like Twitter, Facebook, TripAdvisor, Yelp, Foursquare and more. With this solution, Black Bear transforms feedback from thousands of reviewers into targeted insights that can be used to improve restaurant operations and delight customers.
In a diner where everyone knows your name, listening and acting on online customer feedback just made sense to Black Bear Diner's CMO, David Doty. "To retain the integrity of what our loyal customers call 'their diner,' we're focused on a set of metrics that represent what makes Black Bear great – huge portions of comfort food, friendly service, and a homey atmosphere with lots of bears," said Doty. "Keeping tabs on reviews was easy when we were only two locations, but now with 60 locations across eight states, the amount of feedback is overwhelming. We need insights that are ready-to-use by our team without a lot of software training – and newBrandAnalytics gives us that."
The company also harnesses social data to strengthen their impressive sales momentum in the family dining segment and keep start-up costs low for franchisees opening new locations. In 2012, Black Bear was named one of the Top 10 Franchise Deals by Restaurant Magazine.
"When customers talk about their experience online, both the guest and the restaurant win," said Kristin Muhlner, CEO of newBrandAnalytics. "Open-ended data from sites like TripAdvisor and Foursquare now not only improves people's ability to choose where to go for a meal, but also helps restaurants make the onsite improvements they need to win those guests back again and again."
"nBA is a one-stop shop for brands like ours, and that's really important to us," said Doty. "Before you can be innovative, you have to measure what's working – with this aggregated, easy-to-use access to all our feedback from social and review sites and surveys, we can use that data to help ensure that our customers love their unique experience at every Black Bear Diner, every time."
About Black Bear Diner
Founded in Mt. Shasta, California in 1995 by Bruce Dean and partners Bob and Laurie Manley, Black Bear Diner was born from a desire to bring home-style comfort food classics and personal service back to the dining experience. This family dining restaurant offers a vast menu including original specialties such as homemade breakfast sausage, made-from-scratch "blackbeary" cobblers and Bob's Big Bear Burger. From giant homemade biscuits to steaks and ribs, quality food, hearty portions and a good price is the foundation of the menu. The franchise organization has grown to 60 locations in eight states including Arizona, California, Colorado, Idaho, Nevada, Oregon, Washington and Utah, and was selected as one of the Top 10 Franchise Deals in 2012 by Restaurant Management Magazine. To learn more, visit http://www.blackbeardiner.com.
About newBrandAnalytics
newBrandAnalytics delivers social customer experience solutions that help companies win – and keep – market share while improving overall operational performance. newBrandAnalytics' unique approach extracts targeted, local insights from volumes of unstructured social media data, pinpointing specific ways your company can meet and exceed customer expectations to create lifelong brand evangelists. The company serves clients across food and beverage, hospitality, retail, and government industries, including Five Guys, Hyatt, Hersha, Darden, Dick's Sporting Goods, the District of Columbia and many more. To learn more, please visit http://www.newbrandanalytics.com or @nBrandAnalytics.
Media contacts:
Jess Knight, newBrandAnalytics
jess.knight(at)newbrandanalytics(dot)com
(202) 800-7817
David Doty, Black Bear Diner
david.doty(at)blackbeardiner(dot)com
(720) 320-6609