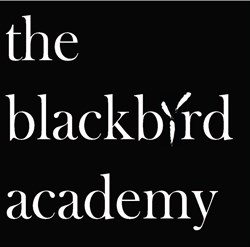 I cannot tell you how excited we all are on this first official day of classes at The Blackbird Academy. This class will be a fantastic experience for everyone involved. - John McBride, President of The Blackbird Academy
(PRWEB) October 01, 2013
The Blackbird Academy is proud to announce the start of their inaugural Studio Engineering program this week. The program consists of six months of studio and classroom instruction within Studios A, B, and I of Blackbird Studio. Students have come to Nashville from all over the country to be a part of this first graduating class. The week was kicked off with a gathering hosted by John and Martina McBride and will include classroom visits from several other special guests.
President and Institutional Director John McBride says, "I cannot tell you how excited we all are on this first official day of classes at The Blackbird Academy. This class will be a fantastic experience for everyone involved as we prepare them for this incredible journey. Look out world - here we come!" John's love for Audio and Audio Education led him to create this state of the art, Professional School of Audio where students will learn on the best equipment, with the best instructors and award winning guest lecturers in an incredibly short amount of time.
The Blackbird Academy offers two programs, Studio Engineering and Live Sound Engineering and students have the option of taking one or both. The class size for each program is uniquely small, providing each student with a truly hands on learning experience. Enrollment for 2014 is now underway.
About The Blackbird Academy:
The Blackbird Academy was started by recording and live sound engineer John McBride and his wife, country artist Martina McBride. They created Blackbird Studio in 2002, which has grown to be a top production stop for recording artists like Kings of Leon, The Black Keys, Kid Rock, Tim McGraw and many more.
After repeatedly seeing the poor state of audio education in America, John and Martina founded The Blackbird Academy. John hired Mark Rubel and Kevin Becka, both longtime audio engineers, musicians and educators, and the three of them went to work creating the program. The curriculum features access to Blackbird Studio's gear and facilities – a top stop for award-winning artists, producers and engineers.
Learn more at: http://www.theblackbirdacademy.com