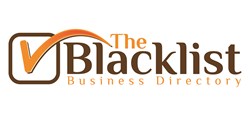 Atlanta, GA (PRWEB) December 24, 2013
In 2011 Black-owned businesses tripled in growth and sales; "Black-owned businesses continued to be one of the fastest growing segments of our economy, showing rapid growth in both the number of businesses and total sales during this time period," said Census Bureau Deputy Director Thomas Mesenbourg. Black-owned businesses brought in 7% of the total revenue from all small businesses in 2012. While 2013 numbers have not yet been calculated, it is clear that there is already an upward trend, and The Blacklist Business Directory hopes to not only be a part of the upward trajectory, but also help every black-owned business achieve major success.
The Blacklist aims to connect Black Owned Businesses and Black Consumers across the United States as a means to re-establish self-reliance within the Black Community and be a catalyst for economic revitalization. The Blacklist is more than just a directory website though; it strives to actively promote, support and most importantly, connect its network of businesses, organizations and individuals to the consumer. By providing a modern and intuitive platform to connect Black Owned Businesses to Black Consumers, The Blacklist will streamline the search process for individuals looking to support Black-owned Businesses and reinvest in the community.
Why "The Blacklist"? Traditionally, a "Blacklist" was a list of people or entities denied a particular privilege, access, or recognition; "Blacklisting" someone was meant to ostracize them from a certain group of people. Today, The Blacklist is negating the traditional meaning of a Blacklist by promoting and connecting Black Owned Businesses, Entrepreneurs, and Consumers to each other.
Beblacklisted.com launches February 1, 2014, just in time for Black History Month. Business have several listing options to choose from; each option has different advantages for exposure, and flexible payment options are available. There is no cost to consumers and is a very interactive community for reviewing and discussing experiences with different companies.
For more information please email info(at)beblacklisted(dot)com.