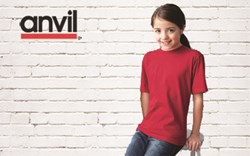 I'm so excited by the huge selection and can't wait to place my order.
Houston, TX (PRWEB) October 24, 2013
Bulk blank shirt wholesaler, Shirts at Wholesale, launched their "A Blank Canvas" sweepstakes on September 24, 2013. The contest ran through October 15, 2013, with the contest promoted on the Shirts at Wholesale website to ensure that shoppers knew about the chance to win free shirts. Customers could submit an entry once a day until the end of the contest, so Shirts at Wholesale utilized its Facebook page to remind fans to enter. Shirts at Wholesale offered as many customers as possible the opportunity to enter the contest for the chance to win $500 worth of blank T-shirts.
Shirts at Wholesale launched this contest to attract all kinds of entrants, including organizers of sports teams, local races or contests for charitable purposes, or even hosting a family reunion. The prize of $500 to put toward a T-shirt order provides the ability to buy a large number of T-shirts to accommodate an athletic event or party. Additionally, some of that money could be used to have a custom print on the T-shirts.
The winner of the "A Blank Canvas" contest is Robert H., who is very excited about the $500 to put towards new T-shirts. Shirts at Wholesale chose the winner of their contest randomly from the pool entrants using the Woobox tool, the program chosen to run the sweepstakes. Robert will have the choice of selecting from a thousands of blank T-shirts, sweatshirts, shorts and more from the Shirts at Wholesale inventory. If he so desires, the winner may also request custom printing on his blank clothing items. Custom printed shirts can be designed for any type of need, as well as any size order. Customers can order their blank shirts and custom design in one place, making the ordering process more convenient than ever before.
Shirts at Wholesale provides a large selection of blank T-shirts at attractive prices. The company is able to buy in bulk, in part thanks to a lean corporate structure, and that allows them to offer low prices. Discounts are automatically applied on bulk orders for the customer's convenience, starting at $80 and increasing from 4 to 17 percent. They also offer a price guarantee and will beat any price a customer brings to them from a competitor. Customers can join the loyalty program, Crew Points, to earn one point for every dollar spent to become eligible for store credit. There is no order minimum for customers shopping at Shirts at Wholesale, and orders are accepted whether for 1 item or 10,000 items.
Shirts at Wholesale is a wholly owned subsidiary of Adwear of Texas, Inc. Adwear has been in the business of supplying corporate apparel, gifts and promotional products since inception in 1996. The company's goal is to provide the best customer service at the lowest possible prices. The guiding principles of Ad-Wear are carried into the philosophy and commitment to quality at Shirts at Wholesale. For more information about Shirts at Wholesale, visit the new website at http://www.shirtsatwholesale.com. If you'd like more information about Ad-Wear & Specialties of Texas, Inc., visit http://www.adweartex.com.