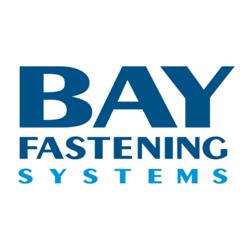 Bohemia, NY (PRWEB) July 01, 2013
On July 1, Bay Fastening Systems issues a statement supporting Heartland Brewery's renovation efforts at the historic Port Chester Hall train station in Port Chester, New York. Heartland Brewery currently owns and operates seven restaurants and brewpubs in New York.
According to an article by the Port Chester Patch titled "PC Train Station Brewery Construction Begins," the Heartland Brewery, which owns the lease to the over 120 year-old Metro North train station building, is spending over $1.2 million to turn it into a food hall and beer garden. Food will be available during the lunch and dinner hours seven days a week, while coffee concessions will be available during the weekend mornings, according to the article.
Jon Bloostein, founder and CEO of Heartland Brewery, is quoted in the article as saying, "This project is very exciting for me as I'm both a restaurateur and avid gardener. Designing a restaurant in this historic building and working with a designer and a landscape architect together on the food hall and beer garden is something I have always wanted."
The new building is expected to seat over 220 diners between its indoor and outdoor seating areas. According to the article, "The infrastructure improvements include new natural gas service, commercial-grade air conditioning, upgraded plumbing, electric, and mechanical systems and new lighting consistent with the design of the station."
Blind rivet distributor Bay Fastening Systems welcomes the renovation of the Post Chester Hall train station. "Not only is the Heartland Brewery making infrastructure improvements, but they are also building a restaurant in the train station," says Clifford Bernard, President and CEO of Bay Fastening Systems. "This is a massive undertaking that will revitalize the station and drive more traffic to the area. We are excited to see the finished product!"
Bay Fastening Systems is a full service distributor of engineered fastening systems that include the blind rivet, pop rivet, drive rivet, solid & semi-tubular rivet, military spec rivet, lock bolt, inserts and specialized installation systems. Founded in 1962, Bay Fastening Systems has become a leader in the fasteners industry through its continuing commitment to quality service, deep product knowledge and consultation, and an easy ordering process.
#####