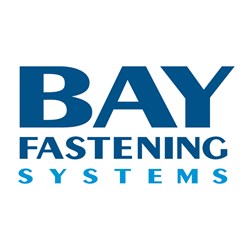 Bohemia, NY (PRWEB) September 05, 2013
Bay Fastening Systems, a full service distributor of engineered fastening systems, comments on a Clean Technica article titled "Green Buildings Could Be Half US Construction and Worth $248 Billion by 2016."
According to the article, released on August 19th, green building is growing at a rapid pace in the US, and could very well represent the majority of commercial construction as early at 2016. "Green building, of which LEED properties are a key subset of, represented around 44% of all commercial and institutional construction in America across 2012, and that percentage should pass 55% as early as 2016."
The article also mentions a report from the US Green Building Council (USGBC) titled "LEED in Motion: People in Progress." The report explains the rapid growth of green building projects. It also mentions that the increased sustainability and energy efficiency of these new green buildings can be both an economic and an environmental boost.
Currently 35% of construction jobs are in green building projects, according to the USGBC. They go on to state that an estimated 4.3 million people live and work in LEED-certified buildings every day.
Michael Eichinger, the Vice President and COO of Bay Fastening Systems, a pop rivet distributor, comments on the projected growth of green building projects. "Moving forward you should expect to see more and more green retail, office and residential buildings appear. Here at Bay Fastening Systems, we hope that green buildings will soon be the norm, not the exception."
Bay Fastening Systems is a full service distributor of engineered fastening systems that include the blind rivet, pop rivet, drive rivet, solid & semi-tubular rivet, military spec rivet, lock bolt, inserts and specialized installation systems. Founded in 1962, Bay Fastening Systems has become a leader in the fasteners industry through its continuing commitment to quality service, deep product knowledge and consultation, and an easy ordering process.
#####