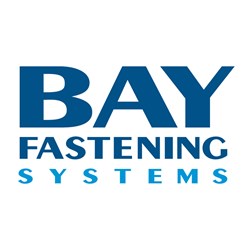 Bohemia, NY (PRWEB) September 10, 2013
Bay Fastening Systems, a full service distributor of engineered fastening systems, discusses the new N'Habitat building in Seattle, which uses a new building technique that takes nearly half the time of conventional buildings.
According to an August 20th article by Seattle PI titled "Developer Building Lego-Like Apartments in Belltown," apartment builder OneBuild used an interesting Lego-like strategy to construct the Belltown apartment building. "While workers erect the base of a new Belltown apartment building, the apartments themselves are being assembled in a factory in Klamath Falls, Ore." Their efforts have cut the construction time of conventional buildings nearly in half.
The apartments will arrive by truck, with plumbing, wiring, fixtures, cabinets, appliances and floors ready to go. The article goes on to say that building these apartments in a factory setting is much faster and more efficient than conventional construction practices; it only takes 10 days to build each unit.
The article quotes Dale Sperling, President/CEO of OneBuild, which is the apartment builder behind the project. "We'll be setting one box per hour with a big crane. They'll be fastened together with steel straps." Sperling adds that the construction only takes six to seven months, half the time of a conventional building.
Cliff Bernard, President and CEO of Bay Fastening Systems, a pop rivet distributor, adds, "This is a very interesting way of constructing a building. The Lego analogy is very appropriate since the individual portions of the building are assembled piece by piece.This is an innovative technique that we are seeing more and more companies explore."
According to the article, the building is already offering leasing for the apartments, which range from 422-square-foot studios to 752-square-foot two story lofts. "The apartments will feature an "Abodian Wall," a foldaway bed and clothes storage on one side, facing a living room, and a foldaway desk/counter and more storage on the other in the kitchen."
The apartment building will also feature on-site Zipcars, bike storage and bike repair stations. Most of the apartments will offer balconies or terraces.
Bay Fastening Systems is a full service distributor of engineered fastening systems that include the blind rivet, pop rivet, drive rivet, solid & semi-tubular rivet, military spec rivet, lock bolt, inserts and specialized installation systems. Founded in 1962, Bay Fastening Systems has become a leader in the fasteners industry through its continuing commitment to quality service, deep product knowledge and consultation, and an easy ordering process.
###