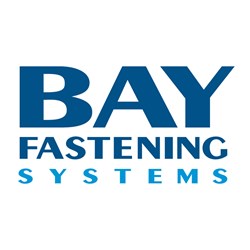 Bohemia, NY (PRWEB) September 17, 2013
Bay Fastening Systems, a full service distributor of engineered fastening systems, comments on an LA Times article titled "Lego introduces a monochromatic, forgiving architecture set."
According to the August 22nd article, LEGO has released its Architecture Studio set. The 1,200 bricks in the set are white or transparent. Also included in set, which was released on August 1st, is a book "featuring interviews with (and design advice from) a variety of architecture firms, including Tokyo's Sou Fujimoto and the Swedish office Tham&Videgård." The book was not designed as an instruction manual, but rather a source of inspiration for constructing unique buildings.
The article notes that the set is geared towards an older audience, not young children. The author of the article also observes, "You can't argue with the number of accomplished architects who talk about playing with Legos or the most basic of wooden blocks as a formative experience."
Cliff Bernard, the President and CEO of Bay Fastening Systems, a blind rivet distributor, comments on LEGO's Architecture Studio. "At Bay Fastening Systems, we are happy to see LEGO shed more light on the architecture field. Even though LEGO blocks are primarily designed for young children, some of the same concepts apply when designing buildings in real life."
According to the article, LEGO has released other architecture-related products in the past, including building sets of Frank Lloyd Wright's Fallingwater and the Sydney Opera House. However, the article observes, "The Architecture Studio is closer in spirit to the original Legos, the ones that allow you to build whatever you feel like building."
Bay Fastening Systems is a full service distributor of engineered fastening systems that include the blind rivet, pop rivet, drive rivet, solid & semi-tubular rivet, military spec rivet, lock bolt, inserts and specialized installation systems. Founded in 1962, Bay Fastening Systems has become a leader in the fasteners industry through its continuing commitment to quality service, deep product knowledge and consultation, and an easy ordering process.
#####