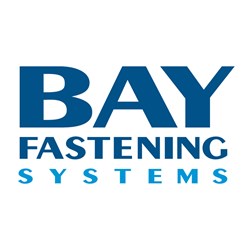 Bohemia, NY (PRWEB) August 27, 2013
On August 27, Bay Fastening Systems, a full service distributor of engineered fastening systems, recaps a list of 25 iconic skyscrapers.
A CNN.com article from August 6th titled "25 Great Skyscrapers: Icons of Construction," lists 25 iconic skyscrapers from all over the world. According to the article, the list was not chosen from the tallest or prettiest buildings in the world, "but they are the most iconic, representing their designers and their cities as memorable as anything else." Bay Fastening Systems, a full service blind rivet distributor, recaps the list of skyscrapers.
Empire State Building, New York:
Built in 1931, the structure only took just one year and 45 days to build. The Empire State Building was designed by William Lamb, who worked for the architecture firm Shreve, Lamb & Harmon.
China Central Television Headquarters, Beijing
Designed by architects Rem Koolhaas and Ole Scheeren of Rotterdam architecture firm OMA. The building is comprised of a continuous loop of six horizontal and vertical sections.
Commerzbank Headquarters, Frankfurt, Germany
With the help of a 50-meter tall mast, the Commerzbank Headquarters building just surpasses the 300-meter mark. According to the article, this building was the first to be called an ecological skyscraper by "making use of natural systems of lighting and ventilation and reducing energy consumption as early as 1997."
The Shard, London
The Shard stands at 310 meters to claim the highest building in the European Union. The Shard offers views twice as high as any other viewing platform in London.
Elephant Tower, Bangkok
Named after the national animal of Thailand, the building's name is the "Elephant." At its creation, it was cutting edge and offered high-tech offices, shopping and luxury residential suites.
Chrysler Building, New York
The building was designed by architect William van Alen. Built in 1930, it was the tallest building in the world at that time and is often named the most beautiful in New York City.
Bitexco Financial Tower, Ho Chi Minh City, Vietnam
The design of the building was to represent the Vietnamese national flower, the lotus. According to the article, the building "is meant to characterize the beauty and growth of the city below it."
Bahrain World Trade Center, Manama Bahrain
This building is the world's first wind powered sky scraper. The building was designed by Atkins, an architectural firm. The building features two towers that are connected with 3 huge wind turbines that generate roughly 13% of the towers' total energy requirements.
Michael Eichinger, Vice President and COO of Bay Fastening Systems, shares his thoughts on why these skyscrapers were included on the list. "Each of these skyscrapers is unique in their own way," he says. "The architects and designers behind each of these structures were able to make their building stand out from the rest."
Other skyscrapers on the list include:

Ryugyong Hotel, Pyongyang, North Korea
Transamerica Pyramid, San Francisco
Bank of China Tower, Hong Kong
Kingdom Centre, Riyadh, Saudi Arabia
Petronas Twin Towers, Kuala Lumpur, Malaysia
Tokyo Mode Gakuen Cocoon Tower, Tokyo
Shanghai World Financial Center, Shanghai
Hotel & Casino Grand Lisboa, Macau
Two International Finance Center, Hong Kong
Burj al Arab, Dubai, United Arab Emirates
Taipei 101, Taipei, Taiwan
Torre Agbar, Barcelona, Spain
BurjKhalifa, Dubai, United Arab Emirates
St. Mary Axe, London
Turning Torso, Malmo, Sweden
One World Trade Center, New York
Marina Bay Sands, Singapore
Bay Fastening Systems is a full service distributor of engineered fastening systems that include the blind rivet, pop rivet, drive rivet, solid & semi-tubular rivet, military spec rivet, lock bolt, inserts and specialized installation systems. Founded in 1962, Bay Fastening Systems has become a leader in the fasteners industry through its continuing commitment to quality service, deep product knowledge and consultation, and an easy ordering process.
#####