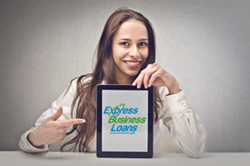 Amityville, NY (PRWEB) January 27, 2015
Small businesses affected by Winter Storm Juno are advised that the Disaster Assistance Express Small Business Loan is currently offering funding in 48-72 hours. ExpressBusinessLoans.com will be placing a priority processing applications submitted by businesses affected by the storm. There is no application fee and no down payment required. The application and supporting documents required can be completed entirely online at ExpressBusinessLoans.com.
"Natural disasters can have a major impact on a small businesses cash flow. After Hurricane Sandy we saw that small businesses were able to use our programs to buttress their working capital needs and to complete repair work to re-open their doors" says Michael Martin, VP of business development at ExpressBusinessLoans.com.
Unlike SBA disaster loan programs the Express Business Loan can be used to expand your business and no collateral is required. Insurance proceeds that result from Winter Storm Juno are not required to be applied to the loan balance. Personal financial statements are not required for approval or loan disbursement. Terms are available up to 2 years.
About ExpressBusinessLoans.com
ExpressBusinessLoans.com is an Amityville, NY based leader in the alternative business finance industry, including unsecured business loans and merchant cash advance transactions. ExpressBusinessLoans.com has been featured in Entrepreneur Magazine, The Street, and Mobile Business Computing. The team at ExpressBusinessLoans.com has worked with thousands of small business owners across the United States in securing working capital in amounts from $10,000 to $5,000,0000.