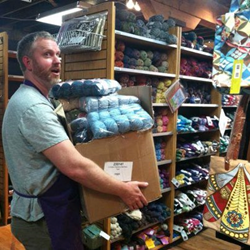 There are hundreds of thousands of businesses competing for attention, if your content is exciting, valuable and authentic you will have some key building blocks for customer engagement.
Spokane, WA (PRWEB) July 01, 2014
Online retailers and their consultants are always telling you content is king. Recently, Google, their algorithms and your customers have raised the bar. Great content is now king, keyword spamming a thing of the past and average content emerging everywhere.
Why should your customers care about your business? Why would customers shop with you instead of another company? It all comes down to price right? Not as much as you think. Building a legitimate connection with your customers is a multiple step process and yes, it requires you to ignore all the meta-tag, keyword spamming shortcuts of yesteryear. Here are 5 key ingredients that will fuel your blog and your business.
Authority: Find a strength within your organization related to product knowledge and shout it from the rooftops. Do a series of "How To" style posts on a particular product line or item you offer, go the extra mile and have a staff member do a quick video to embed. When you share "How To" and tech information on your blog it builds confidence with your customers legitimately. Your customer's fears are squashed quickly, they now know if they have a tech issue you can help with, adding value to their purchase and experience. Here is an example from my shop Paradise Fibers on a unique refurbish and mod we did to a popular spinning wheel.
Excitement: Have a great blog title that won't disappoint. Create at least 1 post per week that features something exciting within your industry or company. You'd be surprised with the interesting stuff out there within your industry and lots of it is timeless. Here is an example from our blog here at the shop, Don't Mess with Mama Llama.
Add Value For Your Customer: Do a blog post on popular items comparing and contrasting the features. Do it objectively, and you are effectively doing the homework for your customers allowing them to feel confident in your company and their purchase. Not only are you educating your customer about something they are already interested in but you have the opportunity to take the worry out of the equation.
Authenticity: When choosing something to post about make sure it's interesting to you. If you don't care about it, why should your customers? Your customers will spot a weak post right away and abandon ship. They also could disregard other posts that were borderline if they find you in-genuine. Quality over quantity.
Cross promotion: What if you don't have many followers or much traffic on your blog? Use all the tools in your arsenal, every bit helps and there is no magic bullet. Once you have a few dynamite posts make sure to cross promote with links from Facebook and Twitter. Also promote relevant articles in your online newsletter and cross link back to your blog from your product pages. This is all about getting people the information they are looking for when they are looking for it.
Keep in mind there are hundreds of thousands of businesses out there competing against you for attention on the web. If your content is authentic, valuable and exciting to your customers you will have some key building blocks for a long term customer engagement.
Travis and his wife Sara own and operate Paradise Fibers in Spokane, WA. Paradise has been an online and brick and mortar retailer for spinning wheels, knitting yarn, wool roving and much more since 1995.
Contact:
Travis Romine/Fibermaster General
travis(at)paradisefibers(dot)com
http://www.paradisefibers.com
1-888-320-7746