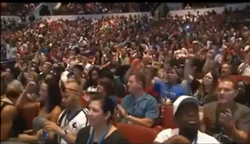 We wanted to create an atmosphere where no matter where you are and what your idea is, you can put it on your blog when inspiration strikes," Sharpe said. " Imagine building and managing your business right from your phone, everyone can do it..
(PRWEB) October 19, 2013
Empower Network recently announced the launch of their latest blogging platform, the Blog Beast. Bloggers, and business entrepreneurs are now having access to the Blog Beast, and early reviews indicate that the innovative new tool will revolutionize the world of blogging. Empower network's new blogging platform is built on a three million dollar investment and a whole year of development.
Empower Network President David Sharpe announced the imminent release of Blog Beast and emphasized the many features of the new platform as well as its simple, user friendly design. "Popular blogging platforms like WordPress were designed to be user-friendly, but over time, they became more and more complicated," said Sharpe. "We've decided to make blogging easy so anyone could do it, even a grandma who's new to the Internet. Blog Beast is everything other blogging platforms were originally meant to be."
Blog Beast features many new features not seen in the first generation blogging networks. Blog Beast is basically Empower Network 2.0 ( also known as ENV2), and in the updated blogging platform users will find a faster and easier way to blog. Most significantly, users will be able, for the first time, to maintain and operate multiple blogs from one account. Yet another major feature of Blog Beast is its mobile app that lets users synch Blog Beast between their computers and their smart phones. The Blog Beast mobile app literally lets users blog from any location at any time of the day or night.
This versatility plays directly into Blog Beast's primary purpose which is to revolutionize the way people make money and conduct business online. It is such an effective marketing and business tool that it has been described as the most powerful blogging platform ever introduced. "We wanted to create an atmosphere where no matter where people are or what their idea is, they can put it on a blog when inspiration strikes," Sharpe said. "That's one of the many ways we are changing the viral blogging industry. Imagine building and managing a business from a mobile phone."
Empower Network hosts one of the largest and most effective blogging communities and publishing platforms online and the introduction of Blog Beast will mean that their community will grow even larger and their platform will become even more effective. Much of this growth will be fueled by the innovative features of Blog Beast. The platform lets users record video and audio with the mobile app in order to give their blogs that extra edge when competing to get the attention of potential customers worldwide. The developers of Blog Beast have also built in a powerful sharing feature that lets users share and post content from all blogs in the network yet retain the credit as the original author.
Blog Beast is now live - it opened its doors to the general public on 10/18/2013 at 3pm EST.
ABOUT EMPOWER NETWORK
Empower Network is headquartered In St. Petersberg, Florida, and was founded by David Wood and David Sharpe. Empower Network was created to help struggling online marketers and small based business owners create, grow, and manage an online business. Empower Network's signature product is a viral blogging system that has over 70,000 users and counting. To learn more about Empower Network New Blogging Platform, and Blog Beast visit the Empower Network launch site here.