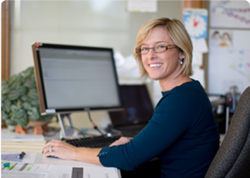 What Clarity has done for Cogent is first just made the senior team, the managers, the leaders of the company aware of what's possible, or the gap between the everyday status quo, and the vision that you say you want to do.
TORONTO (PRWEB) January 10, 2014
Jump-Point, Inc., a management consulting firm in Toronto, Canada co-partnering with large corporations on change management and organizational transformation, today announced publication of its e-learning growth and profitability course for small-to-mid-tier businesses to help drive revenue in 2014.
The 26-module online learning business series is called Clarity for the Boss. Jump-Point founders navigating the trenches with entrepreneurs and corporations from manufacturing to telecom and transportation developed it from 13 years of hands-on experience. The companies that hire Jump-Point are plagued with management issues obstructing productivity, innovation and sustained profitability.
"What's different about Clarity for the Boss from other online business courses is the Jump-Point philosophy of targeting the individual first and the organization later," said Sharon Gilmour-Glover, co-founder of Jump-Point. "Our years diving into what makes human behavior tick and how it contributes to organizational dynamics have shown us a variety of significant patterns. We're sharing everything we've learned because business is the heartbeat of growth. For economies to succeed, business needs to sustain profitability."
Within six categories of foundation building, productivity, culture of engagement, smooth operations, improved profitability/revenue, and sustained performance, each of the 26 modules in Clarity for the Boss takes 20-minutes to complete. Those interested can customize a program suited to their needs and select one module at a time. Each module includes exercises to build and motivate aligned teams, inspire productive people with passion and pride in their workplace, and to drive growth while sustaining profitability.
Clarity for the Boss was created as a direct result of Jump-Point's own 100 percent success rate with 60 different corporations and hundreds of individuals as recipients of their training. Every company that has engaged Jump-Point continues to thrive due to the crumbling of success barriers and the alignment of people with their authenticity to realize full potential and unlock genius.
More about Jump-Point's business-building course is available here.
About Jump-Point
Jump-Point, Inc. is a Toronto, Canada management consulting firm launched in 2000 intensely focused on co-consulting with business and enterprise to make significant, meaningful and positive change globally. Tim Glover and Sharon Gilmour-Glover, cofounders of Jump-Point, help people unlock and realize their fullest potential by putting self-destruction behind and innovative change for sustained profitability ahead. The firm has guided some 60 corporations and hundreds of employees through the process of organizational dynamics toward greater success.
# # #
Contact:
Mark Harai – Costa Rica/(303) 800-0944/mark(at)markharai(dot)com
Sharon Gilmour-Glover – Canada/888/905-690-9493/Sharon(at)jump-point(dot)com
Jayme Soulati – U.S.A./937-312-1363/jayme(at)soulati(dot)com