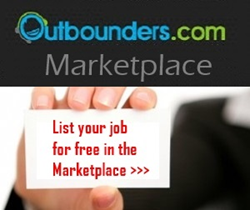 Join over 2,500 customers who have made more than 3 million calls using Outbounders.
San Francisco, CA (PRWEB) April 29, 2014
Outbounders.com, a leader in outsource call center campaigns with hubs in the Philippines and Costa Rica, reports Cebu is named the 8th top outsourcing hub in the world by Tholons, Inc., beating European hubs, Dublin Krakow, and Prague.
Cebu has been undergoing a complete transformation in the last few years as BPO provides new employment opportunities for Cebu and other cities in the Philippines. As the infrastructure is modernized and fiscal incentives become more alluring, it is forecasted that Cebu will find its way in the top-tier positions of the Tholons report next year.
Other cities in the Top Ten Outsourcing Destinations list include, Dublin, Ireland, Krakow, Poland and India's Pune, Chennai and Bangalore. James Stinson, Outbounders.com CEO commented today.
"It's no surprise that Cebu was ranked 8th as a top outsourcing hub for 2014. Real estate development companies aware of BPO's unstoppable momentum are now building entire townships were these outsourcing hubs can grow into well-organized, efficient BPO communities. Soon suburbs in India, Philippines and Costa Rica will be turned into outsourcing hubs of unparalleled efficiency."
Just like Cebu, cities across Asia are continuing to transform the global marketplace, offering cost-effective, high-quality business process outsourcing for companies in the US, Europe, Australia and beyond.
About Outbounders.com
Outbounders.com is the largest online call center marketplace with over 200 full-time staff and more than 4000 freelance professionals for hire. For more information on how Outbounders.com can help companies reach a wider, global audience through outbound marketing campaigns, please visit Outbounders.com.
###
Contact:
Mark Harai - (303) 800-0944/ mark.harai (at) outbounders (dot) com
James Rick Stenson – (302) 233- 7116/ james.stinson (at) outbounders (dot) com