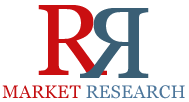 Dallas, Texas (PRWEB) June 07, 2014
There has been a dramatic increase in the incidence of diabetes worldwide, which has been exacerbated by the growing obesity problem across the globe. Once thought of as primarily a childhood disease, sometimes referred to as juvenile diabetes, now mostly Type 1 diabetes, the obesity crisis linked to the adoption of a high-fat, high-carbohydrate, high-calorie American diet, has resulted in skyrocketing rates of diabetes, particularly Type 2 diabetes, among adults across the world. As such, the global market for blood glucose testing products is undergoing a significant transition driven by the advent of new analytical technologies and developments in diabetes treatment. Although the blood glucose testing segment of the in vitro diagnostics (IVD) industry is mature, certain segments of the market such as home testing devices for diabetes management will exhibit strong growth. What's more, non-invasive testing now represents a major new area for the application of IVD testing.
Order a purchase copy of this report @ http://www.rnrmarketresearch.com/contacts/purchase?rname=58685.
List of companies mentioned in this report are:
Abaxis, Inc., Abbott Laboratories, ACON Laboratories, AgaMatrix, Alere, All Medicus Co., Ltd., Amedica Biotech, A. Menarini Diagnostics, Apex Biotechnology Corporation, ARKRAY, Bayer, B. Braun Melsungen, Beckman Coulter, Bionime, Bio-Rad Laboratories, Inc., BioTex, Inc., Calisto Medical, Inc., Cambridge Sensors, DexCom, Diagnostic Devices/Prodigy Diabetes Care, DiaSys Diagnostic Systems, Echo Therapeutics, Inc., Entra Health Systems, Fora Care, FIFTY50 Medical, Inc., Genesis Health Technologies, GenExel-Sein, Inc., GlucoPlus, GlySens, Inc., Hainice Medical, HemoCue (a Quest Diagnostics Company), Home Diagnostics, Infopia Co., Ltd. , IN4 Technology, International Techidyne Corporation (ITC), Laboratory Company, i-Sense Corporation, Johnson & Johnson, LabStyle Innovations Corporation, Medtronic, Nipro Diagnostics, Nova Biomedical, OrSense Ltd., Polymer Technology Systems, Prodigy Diabetes Care, LLC (Formerly Diagnostic Devices, Inc.) , Radiometer Medical, Roche Diagnostics, 77 Elektronika Kft., Siemens AG, Smiths Group , TaiDoc Technology, Techno Medica Co., Ltd., Telcare, U.S. Diagnostics, VeraLight, Ypsomed Holding & YSI Life Sciences.
Additionally, direct access testing or over-the-counter testing, which allows consumers to order tests themselves without visiting a doctor, has emerged as a strong force in the blood glucose testing segment. The purpose of this report "Blood Glucose Testing and Diabetes Management" is to describe the specific market segments for blood glucose testing and diabetes management. This study reviews all of the generally accepted clinical analytical methods that are currently in use today for measuring serum or plasma or whole-blood glucose concentrations. Moreover, it examines clinical measurement devices, reagents and supplies as utilized in hospitals, clinics, doctor's offices and at-home care locations. The report has made a survey of selected companies marketing, manufacturing or developing various blood glucose testing and diabetes management supplies throughout the world. Each company is discussed in extensive depth with a section on its history, product line, business and marketing analysis, and a subjective commentary of the company's market position. Detailed tables and charts with sales forecasts and market share data are also included.
Complete report of Cancer Drugs & Treatments Market available @ http://www.rnrmarketresearch.com/blood-glucose-testing-and-diabetes-management-market-report.html.
Table of Contents
1. Overview
2. Diabetes
3. Market Analysis: Size, Growth, Share and Competitors
4. Glucose Diagnostic and Monitoring Recommendations
5. Glucose Testing Technology Platforms and Consumable Products
6. Glucose Testing Devices on the Market
7. Business Trends in Glucose Testing
8. Technology Trends
9. Company Profiles
Explore more reports on the Blood Supply, Tissue Banking, Transplantation industry at http://www.rnrmarketresearch.com/reports/life-sciences/healthcare/blood-supply-tissue-banking-transplantation.
About Us:
RnRMarketResearch.com is an online database of market research reports offer in-depth analysis of over 5000 market segments. The library has syndicated reports by leading market research publishers across the globe and also offer customized market research reports for multiple industries.