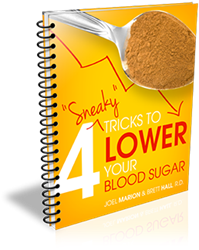 When is comes to health and energy, managing your blood sugar is the most important step you can take.
Boston, MA (PRWEB) September 03, 2013
Health News Wires has published a new educational video and informative article titled Power Up: Tips For Managing Blood Sugar and Maintaining Energy Level. Specifically, the article and video describe the diet and exercise tips to manage blood sugar and maintain energy level.
Blood sugar, or blood glucose, is the sugar that travels in the blood and provides energy to the body; this is the sugar that comes directly from food. Typically, a healthy blood sugar level is between 70 and 120; it is common for blood sugar to rise after eating, returning to normal levels in an hour or two.
Once consumed, carbohydrates are broken down into glucose, the body's main source of energy; glucose then enters directly into the bloodstream. At nearly the same time, the pancreas releases insulin, which carries glucose into the cells. Once in a cell, glucose is used to make adenosine triphosphate (ATP), also known as energy.
Health News Wires' educational article and video detail techniques to avoid blood sugar spikes and energy crashes, including details on what foods to eat and how often to eat them. The video also details foods to avoid, these foods include white, processed foods such as white bread, doughnuts, and baked goods.
The full Power Up: Tips For Managing Blood Sugar And Maintaining Energy Level is available at http://healthnewswires.com/tips-for-managing-blood-sugar/. Learn more about managing blood sugar in the free copy of 4 Tricks to LOWER Your Blood Sugar report available at: http://HealthNewsWires.com/lower-your-blood-sugar/.
About:
HealthNewsWires.com is a new website that was launched in June of 2013 in order to educate the community in the importance of health and wellness. Previous topics covered on the site include Insulin Resistance; upcoming topics to be covered include weight loss, benefits of antioxidants, skin health, joint health, metabolism, digestive health, probiotics, gluten intolerance, cleansing diets, heart health, as well as several other highly informative articles to help people understand the connection between health and a high-quality of life. Most recently, they released a video detailing the 4 Tricks To Never Store Carbohydrates As Fat.