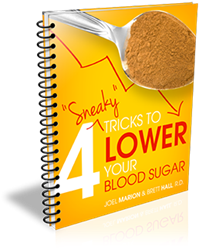 When it comes to your health, managing blood sugar and gut health are two of the most important steps you can take.
Boston, MA (PRWEB) September 04, 2013
Health News Wires has published a new educational video and informative article titled In Their Gut, Diabetic's Taste For Sugar Is Different From The Norm. Specifically, the article and video describe how the digestive system plays an important role in the blood sugar levels of type 2 diabetics.
New findings, reported in the journal Diabetes, are proving to be significant for those diagnosed with type-2 diabetes. The research, carried out by researchers at the University of Adelaide in Australia, found that healthy adults demonstrated normal glucose uptake roughly 30 minutes after sensing glucose. On the other hand, under the same conditions, type 2 diabetics demonstrated a much faster glucose uptake.
These new findings demonstrate the important role the gut and the digestive system have in determining and managing blood sugar levels in diabetics. The research study also adds further evidence of the important health benefits of probiotics.
The complete In Their Gut, Diabetic's Taste For Sugar Is Different From The Norm is available at: http://healthnewswires.com/diabetics-taste-sugar-different/.
A free report on healthy bacteria in food is available at: http://healthnewswires.com/healthybacteria. The free report details the top 10 ways to use healthy bacteria to increase digestive and immune health.
About:
HealthNewsWires.com is a new website that was launched in June of 2013 in order to educate the community in the importance of health and wellness. Previous topics covered on the site include Insulin Resistance; upcoming topics to be covered include weight loss, benefits of antioxidants, skin health, joint health, metabolism, digestive health, probiotics, gluten intolerance, cleansing diets, heart health, as well as several other highly informative articles to help people understand the connection between health and a high-quality of life. Most recently, they released a video detailing the 4 Tricks To Never Store Carbohydrates As Fat.