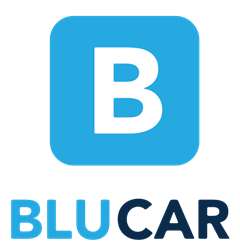 On average 30% of all cities traffic congestion can be traced back to the 10 to 20 minutes spent circling a destination while trying to find parking. BluCar relieves that frustration with on-demand parking.
Denver, CO (PRWEB) April 15, 2015
BluCar, an on-demand parking app developed and based in Boulder, Colorado, today announced its partnership with LEG Valet, one of Denver's largest parking companies.
The new partnership allows customers to request on-demand parking services, or "cloud parking", at the drop of a pin using the BluCar iOS app in the downtown Denver Larimer Square, Union Station and LoHi neighborhoods as well as downtown Boulder. The service is available Thursday through Saturday during the hours of 5 p.m. and 11 p.m.
In each of the service areas, there are "safe zones" visible on the BluCar App. Customers choose a drop off point on a map which then signals an LEG attendant to meet them when they arrive, who then takes the vehicle and parks it at a secure lot or garage. To retrieve the vehicle, the customer selects their desired return location in the BluCar app and a LEG attendant delivers it within 10 minutes. The app offers real-time tracking of their vehicle in transit to and from the parking location. Customers can securely pay and tip for the service directly through the BluCar app, eliminating the need for cash.
LEG Valet uses experienced parking attendants who have been through extensive customer service training and attendants are easily identifiable in bright blue BluCar shirts in each service area.
"LEG Valet is very excited about bringing this type of technology to Denver as a way to offer our customers a convenient service and parking solution during an evening out," said Dante Dunlap, CEO of LEG Valet. "People are already using similar technologies for taxi services so we believe cloud parking will be equally as popular."
The partnership hopes to solve a common challenge that many businesses face with not having enough parking for their customers. BluCar lets consumers request the service directly in front of those businesses.
"The idea behind the BluCar App is to offer customers on-demand parking at the front door of their destination so they don't have to search for parking or return to a dark parking lot or garage in the evening," said Rich Schmelzer, CEO of BluCar. "The app is especially appealing to couples on date night who don't want to be separated while one goes to find parking and the other goes into the restaurant and waits or to ladies who don't want to walk for blocks in their new spring heels."
The BluCar on-demand parking application was founded and developed by local entrepreneurs based in Boulder, CO and is aimed at making parking in the city easier. BluCar service is currently available in San Diego and the company plans to launch in cities across the US thought 2015. BluCar is available for download in the iTunes app store.
About
BluCar, LLC is based in Boulder, CO and was founded in 2014 as a cloud parking app bringing on-demand parking to areas where parking is inconvenient or unavailable. BluCar is currently offered in San Diego, CA, Boulder and Denver, CO, and is coming soon to Seattle, WA and Los Angeles, CA. For more information: visit https://www.facebook.com/BluCarApp
About LEG
LEG Valet is the premier provider of premium valet parking and event services throughout the Greater Denver and Front Range areas. For more information visit http://legvalet.com