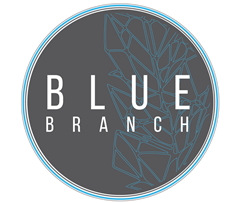 We have had a phenomenal start to the year and received great feedback from the industry and also our fantastic clients. I am really looking forward to tackling this expansion and moving our business one step closer end of year goals
Edinburgh, Scotland (PRWEB) February 14, 2015
Only two months into 2015 Blue Branch have experienced incredible success. The Edinburgh based marketing and sales specialists have been recognized within the outsourcing industry as a top performer for generating the most new leads for a telecom client over the last 4 consecutive weeks.
About Blue Branch: http://bluebranch.org/About.html
Expansion has always been in the company's business plan but Blue Branch's explosive start to the year has sparked excitement for their clientele, and has been a major part of their decision to expand into a second market so quickly. The company are sought out by businesses who want to increase brand exposure and sales through event marketing and in-store promotions. This past weekend the firm have confirmed expansion plans but have remained silent as to the exact destination. The industry experts are speculating about Newcastle & Glasgow as potential destinations.
Either of these destinations will provide a great gateway for Blue Branch to dominate the northern territories in the UK and secure their position as market leader. 'We have had a phenomenal start to the year and received great feedback from the industry and also our fantastic clients. I am really looking forward to tackling this expansion and moving our business one step closer end of year goals' says Mrs Noumann, Managing Director of Blue Branch.
Blue Branch opened almost 6 months ago and as they approach the 6 month milestone, have begun to reflect on how far they've come in such a short space of time. The early success, in a highly competitive industry, has exceeded the company and client's expectations. Blue Branch anticipate, by the end of their first year, they will be in two new locations and edging closer to their goal of establishing Blue Branch as a dominant force in the UK direct marketing industry.
Blue Branch is an events-based sales and marketing company based in the Haymarket area of Edinburgh. Specialising in promotional events marketing campaigns, they create tailor-made campaigns, designed to raise brand awareness and increase market share for their clients.