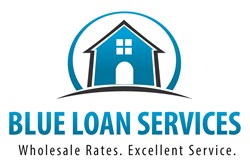 San Diego, CA (PRWEB) January 19, 2014
Blue Loan Services is a full service mortgage company that has been helping residents of California to find the best loan products and home loan rates for many years. The company, headed by the father and son team Robert and Brandon Blue, has been dedicated to serving its customers with honesty, integrity and competence. The Blue Loan Services team of mortgage professionals operates with the goal to provide home loans to its clients while providing them with the lowest interest rates and closing costs possible. Now, with the new year bringing more competition for California home buyers, the company gives some tips on how buyers can gain an advantage when bidding on the house of their choosing.
A recent article on Mortgage News Daily, posted this January 16th, takes a look at a recent survey conducted by the California Association of Realtors ® (C.A.R.) The article reports, "The survey found that nearly half or 43 percent of respondents expect home prices to rise over the next year. That number jumps to 58 percent when the time period is extended to five years. In the previous survey 9 percent expected a short term increase while 12 percent thought prices would rise over five years. Nearly all of the sellers, 98 percent, said they had received multiple offers on their home, up from 83 percent a year earlier. The average number of offers was 5.9 compared to 3.1 in 2012. This competitive market also led to bidding wars and 45 percent of sellers said they had received offers above their asking price and more than a third said they had received three or more such offers. On average sellers received 2.2 offers above their asking price."
Blue Loan Services explains that one way that California buyers can ensure that they have the most competitive advantage when it comes to bidding on homes is to get pre approved for their home loan. Not only does this allow the borrower to have a clear idea of what their home buying budget would be, but borrowers that have mortgage loan pre approval are generally more attractive to sellers than those who are not pre approved, since the seller will have more assurance that the buyer will pull through with the deal and there will not be any negative surprises if, for example, the borrower's financing is not approved by their lender.
Blue Loan Services can help home loan borrowers to obtain this pre approval. Their team of loan officers works closely with clients to collect the necessary documentation and find a loan that is suited to their specific needs and home ownership goals. The company's fast online loan application and documentation portal makes it simple for clients to submit their application for approval and keep track of their loan's progress. With a reputation for fast, reliable and courteous service, the company's team of experienced mortgage professionals can be especially useful during this time of change within the mortgage industry.
For more information on how Blue Loan Services can help California home loan borrowers get approved for their home purchase loan or refinance quickly, please visit BlueLoanServices.com or call 1-888-929-BLUE (2583) to speak with an experienced mortgage professional.
CA Dept of Real Estate -- Licensed Broker #01094374 NMLS #938365