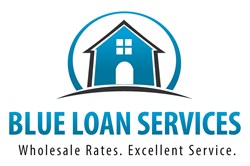 San Diego, CA (PRWEB) January 22, 2014
Blue Loan Services is a full service mortgage company that has been helping residents of California to find the best loan products and home loan rates for many years. The company, headed by the father and son team Robert and Brandon Blue, has been dedicated to serving its customers with honesty, integrity and competence. The Blue Loan Services team of mortgage professionals operates with the goal to provide home loans to its clients while providing them with the lowest interest rates and closing costs possible. Now, with recent news showing a slow down in California home sales, the company helps borrowers to assess the situation and decide how they should proceed with their home buying plans.
A recent article from Mortgage News Daily, posted on January 17th, looks at recent data from the California Association of Realtors ® (C.A.R). This article reports, "Sales in 2013 were 5.9 percent below sales in 2012 the California Association of Realtors® (C.A.R.) has announced, and December sales also were down from those both in November and in the same month the previous year. C.A.R. said tight inventories and higher home prices squeezed a lot of potential buyers out of the market."
C.A.R. President, Kevin Brown, explains, "We typically see an uptick in distressed sales at the end of the year as lenders try to move these properties off their books. However, the supply of foreclosures and short sales is the lowest it's been since well before the financial crisis, greatly constraining the number of these transactions. In addition, housing prices are improving across the board, even reaching pre-2007 levels in parts of the Bay Area. Higher prices and rising rates as the Fed slowly tapers are additional factors in the sales slowdown evidenced in the December numbers."
Blue Loan Services explains that the decrease in distressed sales is actually good news, as it means that the real estate market is making progress in its recovery. However, this does mean that there is going to be a lot more competition for these homes that show up for sale, as they are usually the most affordable options. This, along with the fact that mortgage rates are predicted to be going up this year, and home prices are also on the rise, makes it more important than ever for those who are ready to purchase a house to apply for their mortgage pre approval without delay.
Getting pre approval ensures that borrowers will have the best chances of securing a home once they find one that suits their needs. It gives them an advantage over borrowers without pre approval, since sellers will be more willing to work with those who they can rest assured will be able to secure financing for the purchase of the home. It also allows borrowers to have a better idea of how much home they can afford in the first place, so that they do not waste time looking for homes that are outside their budget.
Blue Loan Services can help home loan borrowers to obtain this pre approval. Their team of loan officers works closely with clients to collect the necessary documentation and find a loan that is suited to their specific needs and home ownership goals. The company's fast online loan application and documentation portal makes it simple for clients to submit their application for approval and keep track of their loan's progress. With a reputation for fast, reliable and courteous service, the company's team of experienced mortgage professionals can be especially useful during this time of change within the mortgage industry.
For more information on how Blue Loan Services can help California home loan borrowers get approved for their home purchase loan or refinance quickly, please visit BlueLoanServices.com or call 1-888-929-BLUE (2583) to speak with an experienced mortgage professional.
CA Dept of Real Estate -- Licensed Broker #01094374 NMLS #938365