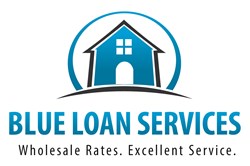 San Diego, CA (PRWEB) February 01, 2014
Blue Loan Services, a California full service mortgage company headed by Robert and Brandon Blue, has been offering the best mortgage loan products, the lowest wholesale rates and fees, and access to the top lenders and real estate agents for many years. As experienced mortgage professionals, the Blue Loan Services team promises to meet their clients' needs with honesty, integrity and competence. The company also ensures that loan borrowers are kept well informed each step of the way, and regularly explains any new developments in the real estate or finance world which could affect borrowers' ability to obtain affordable home financing. Now, with mortgage interest rates at their lowest levels so far this year, the company explains what is causing the decrease and gives some advice for those seeking mortgages.
A January 31st report from Mortgage News Daily confirms, "Mortgage rates moved forcefully lower today, bringing them well past previous 2014 lows and back in line with levels not seen since November 19th. Overnight weakness in equities and foreign markets continues to promote strength in US bond markets, including the mortgage-backed-securities (MBS) that most directly influence mortgage rates. This further solidifies 4.375% as the most prevalently quoted conforming 30yr fixed rate for ideal borrowers (best-execution). For some lenders, that rate remains 4.5%, but for the most aggressive lenders 4.25% is a close contender for utterly flawless scenarios. When adjusted for day to day changes in closing costs, rates fell an equivalent of 0.07% today."
Blue Loan Services explains that rates have been improving since the beginning of this year, and while this is good news for mortgage borrowers, it is important to remember that these lower rates are part of a cycle and rates will start to head up at some point again. When will this happen? It is impossible to predict for certain, but upcoming economic data, including the NFP report on Friday, is likely to have an affect on whether rates continue to go down or start going back up again.
Blue Loan Services' advice for those who are not willing to risk missing out on these currently low rates is simply to lock them in. Borrowers who lock in their rate will often be able to renegotiate with their lender if rate drop significantly before their loan is finalized; however, if rates increase, borrowers who did not lock will not have the option to return to previously low rates.
Blue Loan Services can help those who wish to lock in today's low mortgage rates to find the best possible loans for their situation and work quickly to get approved so that they can avoid higher rates down the line. Their fast online loan application and documentation portal makes it simple for clients to submit their application and keep track of their loan's progress. With a reputation for fast, reliable and courteous service, the company's team of experienced loan officers can be especially useful during this time of rapidly changing mortgage rates.
For more information on how Blue Loan Services can help California home loan borrowers get approved for their home purchase loan or refinance quickly, please visit BlueLoanServices.com or call 1-888-929-BLUE (2583) to speak with an experienced mortgage professional.
CA Dept of Real Estate -- Licensed Broker #01094374 NMLS #938365