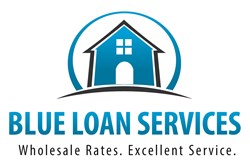 San Diego, CA (PRWEB) January 30, 2014
Blue Loan Services, a California full service mortgage company, has been helping borrowers to find the right mortgage product for their needs, by closely working with their clients and ensuring that they are properly informed of their options, for many years. Now, with forecasts predicting rising mortgage rates throughout 2014, some experts are anticipating a rise in applications for adjustable rate mortgages, which currently are not that popular of a loan option. Blue Loan Services explains why this might happen and gives some information on what ARMs offer for loan borrowers so that they can make the best decisions regarding their home financing or refinancing plans.
A recent article posted on Mortgage News Daily on January 28th discusses the findings of survey conducted by Freddie Mac, which states that adjustable-rate mortgages are still at historic lows, but higher rates may soon change this. A quote from Freddie Mac's vice president and chief economist, Frank Nothaft, says, "Homebuyers have preferred fixed-rate mortgages the past few years because of the low interest rates and the certainty of the monthly principal and interest payment. As longer-term rates rise, ARMs with their lower initial interest rates will become more appealing to loan applicants. Hybrid ARMs are particularly attractive because they have an initial extended fixed-rate period of 3 to 10 years."
Blue Loan Services explains that as rates continue to rise, ARM loans will be an increasingly attractive option for many borrowers. But how does an ARM work, exactly? A guide posted on Blue Loan Services' website explains,
"Adjustable Rate Mortgages or (ARM's) are loans whose interest rate can vary during the loan's term. These loans have a fixed interest rate for an initial period of time (usually 3, 5, 7, or 10 years) and then typically adjust on a yearly basis. The initial rate on an ARM is usually going to be lower than than what is offered with a 30 Year fixed mortgage and can be advantageous if you plan on being in your home with a timeline of one to ten years."
Blue Loan Services goes on to say, "This lower interest rate can save you hundreds if not thousands of dollars in payments per month and over time usually performs better than a typical 30 year fixed rate mortgage. With an adjustable rate mortgage you do not have to pay for the ability to fix the rate for a full 30 years as you do with a 30 year fixed mortgage. You only pay for a fixed rate for as many years as you need it, no more. Adjustable rate mortgages also give you the ability to make interest only payments. Interest only payments can significantly lower your monthly payment."
Blue Loan Services has been helping California borrowers to successfully obtain ARM loans for many years. Their fast online loan application and documentation portal makes it simple for clients to submit their application and keep track of their loan's progress. With a reputation for fast, reliable and courteous service, the company's team of experienced loan officers can be especially useful during this time of rapidly changing mortgage rates.
For more information on how Blue Loan Services can help California home loan borrowers get approved for their home purchase loan or refinance quickly, please visit BlueLoanServices.com or call 1-888-929-BLUE (2583) to speak with an experienced mortgage professional.
CA Dept of Real Estate -- Licensed Broker #01094374 NMLS #938365