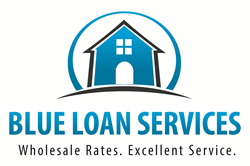 San Diego, CA (PRWEB) March 30, 2014
The bond markets which affect California mortgage rates ended last week on neutral territory, just moderately correcting the bullish run which had mortgage rates either slightly improving or staying the same for most of the week. Blue Loan Services, a full service California mortgage company that has been providing the lowest rates and best loan products for many years, comments on this current situation and gives some advice for those who are not sure how to best proceed with their home loan plans.
A March 28th report from Mortgage News Daily explains, "If you'd like to reduce this week's activity to a very basic concept and seek to explain just about everything we've seen in the past week as a function of that concept, that's probably just fine. It's not a new concept either, but one of the fairly consistent ideas we discuss of prices/yields 'orbiting' around certain key technical levels. Of course MBS aren't following Treasuries in perfect lock-step, but the broader momentum in "rates" trends is what we're interested in here. In that regard, 10yr yield technical levels will tell us more than MBS, while we keep an eye on the latter specifically for intraday reprice risk. So what's up with 10yr yields? In short, they've been orbiting around this central source of gravity around 2.72%. Last week's FOMC events pushed yields quickly higher past that central point, and gravity kicked in to bring them back down to earth."
Blue Loan Services explains that last week last week saw 10yr yields drop down to 2.6, but at the end of the week they were back to 2.72%. This neutral stance leaves the stage open for the round of economic data due for release this week, including Friday's Payrolls data which has a big affect on home loan rates, to be the primary motivators for mortgage rate movement. However, it is true that end-of-month bond market movement can sometimes lead to moderately lower rates. With that in mind, Blue Loan Services advises that those who are looking for the best rates and to avoid risking higher rates after this week's data might want to look at Monday's rates (Monday being the end of the month) and lock-in if there are any gains.
Those who lock in current rates with a lender that allows for renegotiation will have the assurance that if rates get higher, they will have already saved a lower rate. If the borrow does not lock-in, but rates instead get higher, they will not have the option to get back to previously lower rates. Blue Loan Services can help borrowers within California who wish to lock in today's low mortgage rates to find the best possible loans for their situation and work quickly to get approved so that they can avoid higher rates down the line.
Their fast online loan application and documentation portal makes it simple for clients to submit their application and keep track of their loan's progress. With a reputation for fast, reliable and courteous service, the company's team of experienced loan officers can be especially useful during this time of uncertainty in mortgage rates.
For more information on how Blue Loan Services can help California home loan borrowers get approved for their home purchase loan or refinance quickly, please visit BlueLoanServices.com or call 1-888-929-BLUE (2583) to speak with an experienced mortgage professional.
CA Dept of Real Estate -- Licensed Broker #01094374 NMLS #938365