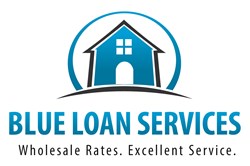 San Diego, CA (PRWEB) August 23, 2013
Blue Loan Services is a full services mortgage company that has been helping residents of California to find the best loan products and home loan rates for many years. The company, headed by the father and son team Robert and Brandon Blue, has been dedicated to serving its customers with honesty, integrity and competence. The Blue Loan Services team of mortgage professionals operates with the goal to provide home loans to its clients while providing them with the lowest interest rates and closing costs possible. The company also reports on recent news that affect homeowners and buyers, such as the recent changes to the FHA loan requirements. Now, with California FHA guidelines relaxed, more home buyers will be able to prove their ability to pay their monthly mortgage payments and thus be able to avail of FHA financing for their homes despite poor credit due to the economic crisis.
The new FHA guidelines would help those who have suffered from bankruptcies, foreclosures, deeds-in-lieu, short sales or other adverse credit due to financial crisis. Many have pointed out that while Wall Street benefited from government bailouts to help them get back on their feet, the average American was left to fend for themselves. These new changes to the FHA home loan program will help these people to reestablish themselves as worthy borrowers and get the financing they need to purchase housing or refinance at lower FHA rates.
The new guidelines were unveiled by The Department of Housing And Development on August 15th. The new set of guidelines, dubbed the "Back to Work Program", are geared towards those whose credit and finances were adversely affected by the Great Recession. The program will open the housing market to borrowers who would have otherwise have had to wait several years for their credit to recover before they were able to qualify for mortgage financing again. An article posted on August 19th from Mortgage News Daily reports:
"In FHA's words: "As a result of the recent recession many borrowers who experienced unemployment or other severe reductions in income, were unable to make their monthly mortgage payments, and ultimately lost their homes to a pre-foreclosure sale, deed-in-lieu, or foreclosure. Some borrowers were forced to file for bankruptcy to discharge or restructure their debts. Because of these recent recession-related periods of financial difficulty, borrowers' credit has been negatively affected. FHA recognizes the hardships faced by these borrowers, and realizes that their credit histories may not fully reflect their true ability or propensity to repay a mortgage."
These new guidelines are bound to be a blessing to many California buyers and owners. Blue Loan Services has been helping their clients to avail of FHA loans for many years, and they will continue to help new and old clients to navigate the new requirements so that they can get the financing that they need and deserve. For more information on how Blue Loan Services can assist those who are seeking to apply for an FHA loan, please visit BlueLoanServices.com or call 1-888-929-BLUE (2583) to speak with an experienced mortgage professional.
CA Dept of Real Estate -- Licensed Broker #01094374 NMLS #938365