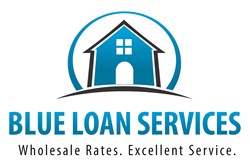 San Diego, CA (PRWEB) December 26, 2013
Blue Loan Services is a full service California mortgage company that has been offering the best loan products and the lowest wholesale rates and fees for many years. The Blue Loan Services team of mortgage professionals, headed by father/son team Robert and Brandon Blue, is dedicated to serving its clients with honesty, integrity and competence. This consistent professionalism and reliability over the years has made the company a favorite for many California home buyers and owners. Blue Loan Services also strives to keep mortgage borrowers abreast of any news that could affect their mortgage availability or affordability. Now, with CA home loan rates climbing slightly higher after the Christmas break, there are undoubtedly many borrowers wondering how they should proceed with their home loan plans.
A December 26th report from Mortgage News Daily gives the details of the increase. It says, "Mortgage rates continued slightly higher into 3-Month Highs today. Movement in the mortgage market depends on many factors, but one of the most important for any market is liquidity. This is most simply thought of as the presence of buyers and sellers interested in trading at similar prices. The more of those buyers and sellers, and the more they see eye to eye on what prices should be, the more 'liquidity.' With that in mind, there is no liquidity during these holiday weeks. That's been especially true of this week where Christmas fell on a Wednesday. That made today a sort of unofficial holiday and the effect on market conditions isn't likely to change tomorrow. Things might be just slightly more busy if tomorrow was the last chance to trade in 2013, but there will be 2 days for that next week."
Blue Loan Services explains that the slight rise took rates about 0.02 to 0.03% higher on average. This is not a big change, but it does bring rates up to new 3 month highs, as noted in the quote above. For borrowers who are set on closing before the year is out, this might not make a huge difference, but it could be a better idea to float until next week to see if markets will return stronger and rates will dip slightly lower again. The same goes for those who have not yet found a loan. While it is a good idea to apply for a loan as soon as possible, since rates are predicted to continue an upward trend as far as anyone can see, they do not need to lock their rate in on application. Waiting a few days may be the best choice in any case.
However, the loan company warns borrowers not to wait too long. The tapering of the Fed's bonds buying program, along with the recent hike in Guarantee Fees, means that rates are going up, even if there are slight dips along the way. Today's low rates are still quite palatable for most home loan borrowers' situations, and acting soon could mean saving hundreds of thousands of dollars over the life of their home loans.
Blue Loan Services can help those who wish to lock in today's low mortgage rates to find the best possible loans for their situation and work quickly to get approved so that they can avoid higher rates down the line. Their fast online loan application and documentation portal makes it simple for clients to submit their application and keep track of their loan's progress. With a reputation for fast, reliable and courteous service, the company's team of experienced loan officers can be especially useful during this time of rapidly changing mortgage rates.
For more information on how Blue Loan Services can help California home loan borrowers get approved for their home purchase loan or refinance quickly, please visit BlueLoanServices.com or call 1-888-929-BLUE (2583) to speak with an experienced mortgage professional.
CA Dept of Real Estate -- Licensed Broker #01094374 NMLS #938365