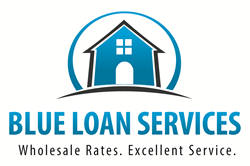 San Diego, CA (PRWEB) March 18, 2014
Mortgage rates in the United States rose despite what was set to be a good move for rates after the Crimean referendum, which was condemned by the U.S., was held on Sunday. This is primarily due to the fact that the actions taken by U.S. officials against the referendum have turned out to be much less severe than expected. This has calmed the waters a bit and easing off of geopolitical tension has been enough to see California home loan rates start heading up again. Blue Loan Services, a full service California mortgage company that has been providing the lowest rates and best loan products for many years, comments on this current situation and gives some advice for those who are not sure how to best proceed with their home loan plans.
A March 17th report from Mortgage News Daily explains, "Mortgage rates moved moderately higher today, erasing most of the improvement seen since Thursday afternoon. At that time, global markets including the bond markets that most directly affect rates, began preparing for worst-case scenarios following the weekend's referendum in Crimea. The actual repercussions (sanctions) have scarcely been a match for the fears (military action). As such the trading that was motivated by those fears has begun moving back in the other direction--i.e. "higher" for rates. When adjusted for changes in closing cost, rates are 0.04% higher today, bringing the most prevalently quoted conforming 30yr Fixed for the best-qualified borrowers (best-execution) up to 4.5% for some lenders, though at least as many are still offering 4.375%."
Blue Loan Services explains that most of last week's improvement in rates was driven by the crisis in Ukraine. The easing of this crisis would mean that, barring some other volatile incident, mortgage rates will continue upward at a moderate pace until they level out from the gains of last week. However, the situation between Ukraine and Russia is not the only thing that will be influencing interest rates this week. There are a number of economic reports due for release this week, and while data took a back seat to the geopolitical scene last week, the easing of tensions means that economic data will again be one of the major indicators of where rates will head. If these reports show improving information over previous data the pace at which rates will rise will likely quicken.
Because of this Blue Loan Services' advice for current mortgage seekers is that the safest bet is to lock in today's rates. Current rates are not as low as they were towards the end of last week, but it is likely rates will get higher this week, so locking in before all gains are lost may be the wisest choice. Those who lock will often be able to renegotiate with their lender if rates fall again before their loan closes, but those who risk floating will not have the option to go back to previously lower rates.
Blue Loan Services can help those who wish to lock in today's low mortgage rates to find the best possible loans for their situation and work quickly to get approved so that they can avoid higher rates down the line. Their fast online loan application and documentation portal makes it simple for clients to submit their application and keep track of their loan's progress. With a reputation for fast, reliable and courteous service, the company's team of experienced loan officers can be especially useful during this time of uncertainty in mortgage rates.
For more information on how Blue Loan Services can help California home loan borrowers get approved for their home purchase loan or refinance quickly, please visit BlueLoanServices.com or call 1-888-929-BLUE (2583) to speak with an experienced mortgage professional.
CA Dept of Real Estate -- Licensed Broker #01094374 NMLS #938365